SUPERYACHT AUSTRALIA MAGAZINE
SUPERYACHT AUSTRALIA magazine is a high quality publication featuring editorial articles providing up-to-date information about Australia's superyacht facilities; unique cruising grounds; and product and service providers ready to engage with visiting superyachts to Australia. It also contains a Directory section listing our members, their local contact information and the services they provide. The magazine was developed to communicate the activity within the Australian superyacht sector globally and provide key industry stakeholders, captains, and owners with the most current information.
Now up to its ninth annual publication (coming 25 Oct 2021), it is traditionally launched at the annual Monaco Yacht Show.  Distributed world-wide, copies are available at major superyacht and marine related boat shows and it is also available to international media and superyacht industry networks around the world. For enquiries regarding advertising in the publication or if you are interested in receiving a copy, please contact: info@superyacht-australia.com
---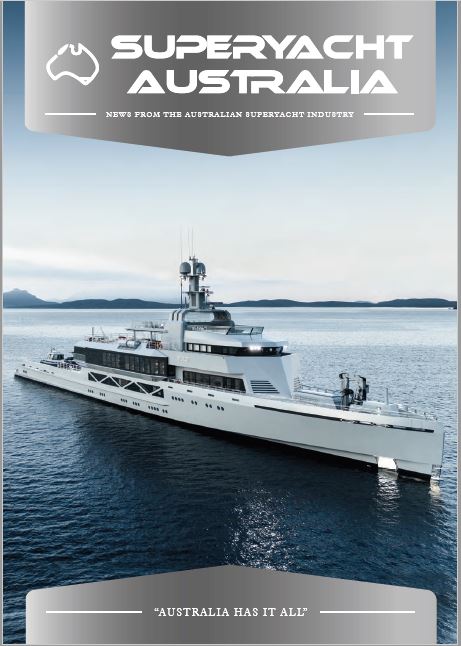 ISSUE 8 – 2020/2021 View the digital version in Flipping Book here.
Issue 8 of Superyacht Australia magazine features destinations about cruising the Sepik River on the northern coast of Papua New Guinea; for guests wanting some isolation ashore, read about where to enjoy luxury accommodation onshore when visiting the Great Barrier Reef islands. For other visitors wanting an immersive Indigenous cultural experience, read about the Laura Dance Festival and visiting the ancient Quinkan Country rock art. Cruising the Kimberley in Western Australia also features. Australian superyacht marinas continue to expand catering for larger vessels in particular the upcoming mega-berth at Southport Yacht Club. Australia's refit and maintenance sector is experiencing a boom across the country plus there is a list of local endorsed agents to support foreign flagged superyachts when applying for a Coastal Trading Temporary License.
---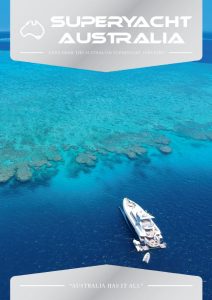 ISSUE 7 – 2019/2020 View the digital version here
Issue 7 of Superyacht Australia magazine kicks off with an excellent 10-day cruising itinerary of the Solomon Islands from Captain Martin Debanks, MY Spirit. Next up is a profile on Maritime Cook Islands, a new register for ships and yachts. Don't miss the stunning events to experience from the water on Sydney Harbour and the enticing event calendar to be part of when in Melbourne including the Australian Open and the Melbourne Cup. Tasmania is a hidden gem and one not to be missed with two stunning 7-day cruising itineraries to choose from. On the Great Barrier Reef, learn how visitors from superyachts can engage with reef scientists. Local reports, industry news and events plus lead up articles to the Tokyo Olympics and the Americas Cup; and the directory of superyacht services available is included in the rear section.
---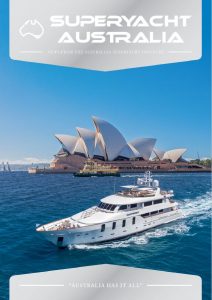 ISSUE 6 – 2018/2019  View the digital version here
Issue 6 of Superyacht Australia magazine opens with an interview with Captain Michael Gooding, MY Silentworld where he shares his favourite cruising grounds in Australia and the great work being undertaken by the Silentworld Foundation. Discover Australia's signature experiences with information on high-end luxury lodges tucked away for adventure such as the Great Walks of Australia, and others that offer tranquility for those who prefer quieter escapes.  An update on the charter industry in Australia is also featured and includes a summary of how to book a charter for those who are new to the experience. This issue also contains a detailed 10-day itinerary for cruising the Great Barrier Reef; where to go sportfishing; an itinerary for a 4-day cruise around Sydney; and updates on refit and repair infrastructure from key shipyards and much more. 
---