Barry Jenkins (Chairman)
Barry Jenkins has been associated with the marine industry in Queensland for many years. Completing his apprenticeship as a Fitter and Turner majoring in Master General Engraving he operated Engraving Unlimite, a small company that was a subcontractor to Evans Deakin Shipbuilding in Brisbane.
Wanting to "dip his toe in the water" he joined the Adelaide Steamship Company as an apprentice deck officer and completed two and a half years of his Third Mates Ticket before involuntarily leaving and returning to the sign making and sheet-metal fabrication company.
Time as a professional musician and extensive training in hospitality led to running the Vice Regal and VIP Suites at the 1982 Commonwealth Games in Brisbane.
Combining all these skills Barry joined Sanctuary Cove in 1988 to head up the Food and Beverage Department which later became the Events Department incorporating the Sanctuary Cove International Boat Show.
He currently consults to the Sanctuary Cove International Boat Show and Yacht & Boat Korea in the area of international relations and product development.
Industry involvement includes Past President of Marine Queensland, Past President of the Australian Marine Industries Federation, Founding Chairman of Super Yacht Base Australia and is presently a director of the Australian International Marine Export Group.
At the Australian Marine Industry Awards 2009 he was presented a Highly Commended Award for Export Industry Champion.
Chris Blackwell 
Chris Blackwell has over 17 years' experience in shipbuilding design, project and contract management with internationally renowned Australian companies Austal Group, Hanseatic Marine | SilverYachts and now Echo Yachts who are building Australia's largest and most advanced superyacht to date.
After 8 years with the Austal Group in design and project management roles, Chris became Design Manager with the newly created Hanseatic Marine | SilverYachts' on their inaugural project MY Silver. During his 9 years with SilverYachts, Chris helped create numerous award winning Superyachts, managed luxury outfitting specialists, project managed the SilverFast newbuild as well as provided Client and Marketing support.
As a board member of the Marine WA Industry Association, Chris championed the West Australian shipbuilding industry domestically and abroad. In 2014 Chris joined the newly created superyacht builder Echo Yachts and offers a positive and straight forward approach towards shipbuilding, striving to achieve a great result for all stakeholders.
Cameron Bray 
Cameron is the managing director of Northrop & Johnson Australia, and of Bray Management; one of Australia's leading superyacht charter and management firms.
Cameron sits on the Superyacht Australia committee to aid in the growth and betterment of the Australian superyacht industry. Bray Management is the first Superyacht Australia member to achieve accreditation with MYBA, The Worldwide Yachting Organisation, an international best practice organisation promoting standards of professionalism and ethics in the yachting industry globally.
His eye for determining the best international standards, combined with the drive to bring them to local shores, gives him a particular interest in the development of the charter and cruising sectors. 
A Gold Coast native, Cameron worked extensively in the superyacht industry overseas before returning home to turn his skills to the Australian market. Cameron's strength in the Australian superyacht industry, and in connecting Australia with the international marketplace, stems from his previous roles as a superyacht captain, yacht broker, charter agent and yacht manager.
His industry knowledge, combined with a business management degree mean yachts in his care are managed impeccably, and always with an eye on the owner's goals. His passion for the industry and attention to detail with a 'can do' attitude are the driving forces behind his charter, brokerage and crew services success.
Kane Bygrave 
Kane Bygrave is a director of Aurora Global Logistics, a privately owned freight and logistics company, specialising in transport and barrier clearance of boats and yachts. 
Kane began his career in the logistics industry in 1987, performing various roles within the Customs division of a German multinational organisation. He obtained his Customs Brokers qualifications in 1993, and in doing so achieved highest national examination results in Australia for the year. 
Kane progressed into management roles within the logistics industry, before opening the doors as a partner and director at Aurora Global Logistics in 2001.
Today Aurora employ 14 staff, 6 of whom specialise in logistical services and advice to the boating sector. Everything from trailer boats to superyachts. 
Services include shipping to and from all parts of the world, in house Customs and Quarantine clearance and consultancy services, advice regarding immigration and crew visas, taxation, temporary importations, free trade agreements, establishing a yacht for charter, berthage, delivery crew, shipping cradle fabrication and supply, survey reports and various other services. 
Kane chaired Superyacht Base Brisbane for two years from 2005 to 2007 and continues to maintain an active role within Superyacht Australia, AIMEX, and other industry advocate groups. 
Aurora are the official agents in Australia for Peters and May, a global leader in world boat transportation. 
Carrie Carter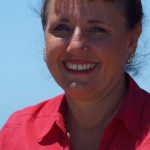 With over 27 years shipping industry experience in both domestic, commercial and international shipping, Carter Marine owner, Carrie Carter has played a major role in identifying the special requirements, attention to detail and quality of service expected by visiting yachts, captains, owners and crew. Carrie has built a good rapport with many vessels in delivering this personalised care and necessary agency service to the growing yacht industry of Cairns and Far North Queensland.
Steven W. Fisher 
Steve Fisher is the Superyacht Specialist Manager at Rivergate Marina and Shipyard in Brisbane, Australia. He graduated in Science from Griffith University (1978) before working in the dredging industry, the offshore oil and gas industry and finally the Superyacht industry. He holds commercial marine qualifications as a Captain and qualifications as a Yacht Master Instructor. Mr Fisher served as an Infantry Officer with the 8th Battalion Royal Australian Regiment. He was the former General Manager at Rivergate retiring in 2011, agreeing in late 2011 to return to Rivergate in his current role. He has held leadership roles in the Marine Industry for over 30 years and has been involved in the haul out of over 10,000 vessels.
Joachim Howard 
Joachim founded Ocean Alliance when he relocated to Sydney after gaining extensive experience with the international superyacht industry. His roles were involved in the operation and management of both private and chartered superyachts in regions covering the globe.
After relocating to Sydney in 2006 following many years working in the industry abroad he was involved with the Australian agency for several key European shipyards. He frequently returned to international boat shows & conferences while managing client's new construction yachts and overseeing their delivery and management in Australia & Europe.
The Ocean Alliance charter division was established in 2011 after identifying an industry shortfall of local and international experience. His drive was a key interest in the development of the Australian charter market and the experienced representation and marketing of international charter destinations.
Joachim's extensive experience in the industry allows him to assist clients in all aspects of a superyacht experience including charter brokerage, charter management, yacht brokerage, new construction, operational guidance, commercial structures and superyacht marketing.
His attention to detail and unwavering client focused approach is the foundation of Ocean Alliance.
Kevin Altera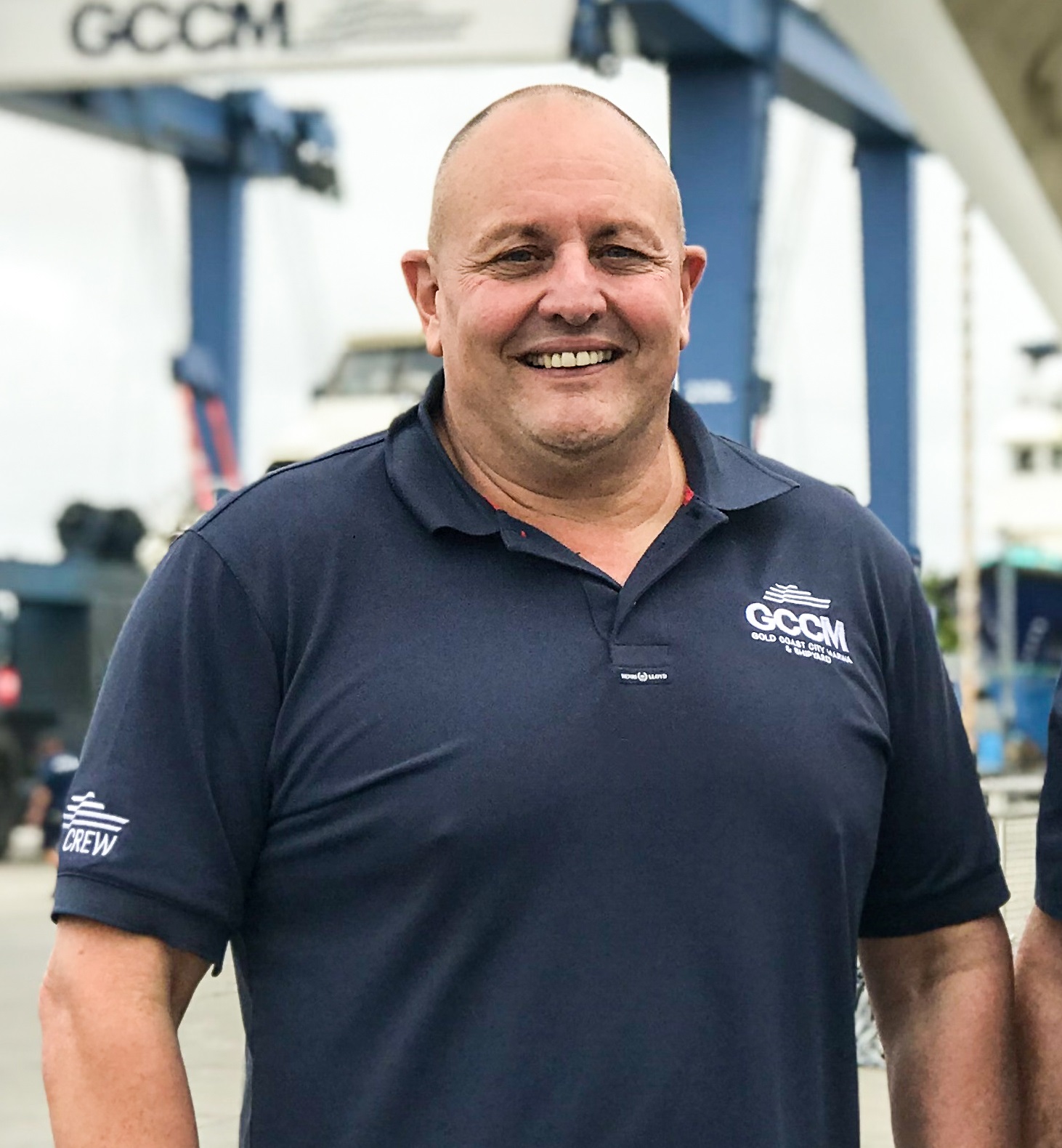 Kevin Altera is the General Manager of Business Development and Operations at Gold Coast City Marina & Shipyard (GCCM), one of the largest and most highly awarded refit and repair yards in the Southern Hemisphere.  With over three decades in senior management roles within the marine industry Kevin has worked for leading edge companies including Oceana Holdings, Ocean fast and Superyacht Interiors.  He also co-founded Evolution Yachts, a luxury boat building company based in Western Australia that earnt an excellent reputation for highly sophisticated yacht building practices.  Kevin is undoubtedly one of the most experienced marine professionals in the Asia Pacific region.  He is a trade qualified Shipwright, has significant expertise in painting and fairing and global experience in the construction and project management of significant Superyacht projects.  MY Aussie Rules and the refit of 305 foot Lurssen SY EOS are among a couple of his more significant projects.  Kev is highly regarded for his honesty and integrity.
Peter Redford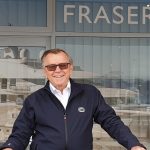 Born in Germany and schooled in Australia,  Peter Redford studied mechanical engineering and proceeded to work for one of Sydney's most reputable engineering consulting firms.  Later his work commitments presented him as a sales engineer at Caterpillar in the middle East as of head of sales. He worked closely with the international division and assisted in managing sales and communications with all of the company's clients in the region. Having purchased his first ski boat at the age of 16 years Peter's greatest passion has always been boats, both power and sail and with the water. Peter Redford epitomises integrity, energy, hard work and creative service.  He is the Managing Director of Fraser Yachts Australia, a great industry leader and mentor to all his staff.  With over 40 years industry experience Peter has been appointed as the Chair of the NSW Superyacht Association, BIA member and Justice of the Peace.    
Gerald Seunninga
Gerald Seunninga has worked at International and Awlgrip Paint for the past 30 years starting in New Zealand in 1986 and when moving to Australia in 1994 and living in Cairns for 5 year there he had a large involvement with the commercial marine industry and in 1999 moved to Brisbane.
For the past 18 years Gerald has been the Pacific Islands Sales Manager for Yacht Paint traveling regular thought out the Pacific Islands, over the past 8 years Gerald has had a large involvement with Superyacht Yachts travelling in the Pacific and some Asian regions meeting vessels and captains from around the world.