TASMANIA
HOBART TO FLINDERS ISLAND
Day 1: Hobart
Enjoy Tasmania's capital city with berthing and maintenance facilities within minutes of the city centre.
Day 2: Hobart
Visit award winning boutique wineries, seafood restaurants and historical Salamanca Place.
Day 3: Hobart to Kettering (20nm – 2.5hrs)
Cruise via the D'Entrecasteaux Channel to a sheltered port offering complete marina facilities, restaurants and hotel.
Day 4: Kettering to Port Arthur (via Tasman Island) (35nm – 4.5hrs)
The site of the early convict settlement offering daily tours and set in picturesque grounds. Wonderful fishing opportunities around Tasman Island plus one of the most pictured rock formations of the Sydney to Hobart yacht race.
Day 5: Port Arthur to Pirates Bay (25nm – 3hrs)
A diving experience not to be missed.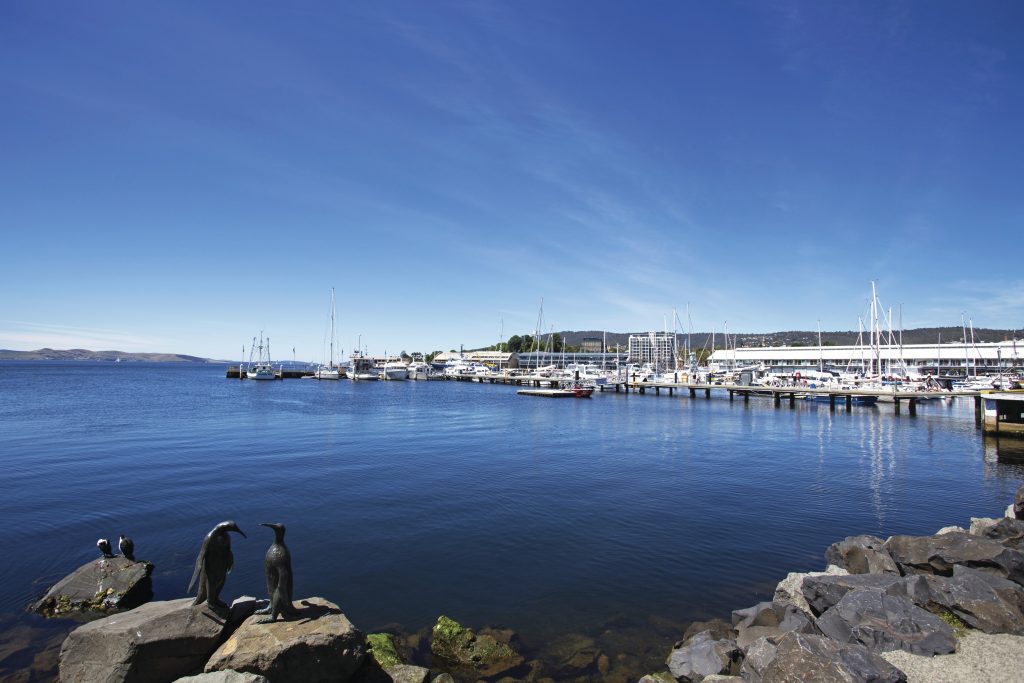 Day 6: Pirates Bay to Riedle Bay (Maria Island) (22nm – 3hrs)
Maria Island is a National Park and home to a range of Tasmanian wildlife. There is also an abundance of sea life and some great walks.
Day 7: Riedle Bay to Wineglass Bay (Freycinet Peninsula) (35nm- 4.5hrs)
One of the most pictured Australian beaches set in the Freycinet National Park. Great walks & within close proximity to the award winning Freycinet Lodge.
Day 8: Wineglass Bay to either Victorian coast via the Furneaux Island
Group (Flinders Island) or return to Hobart.