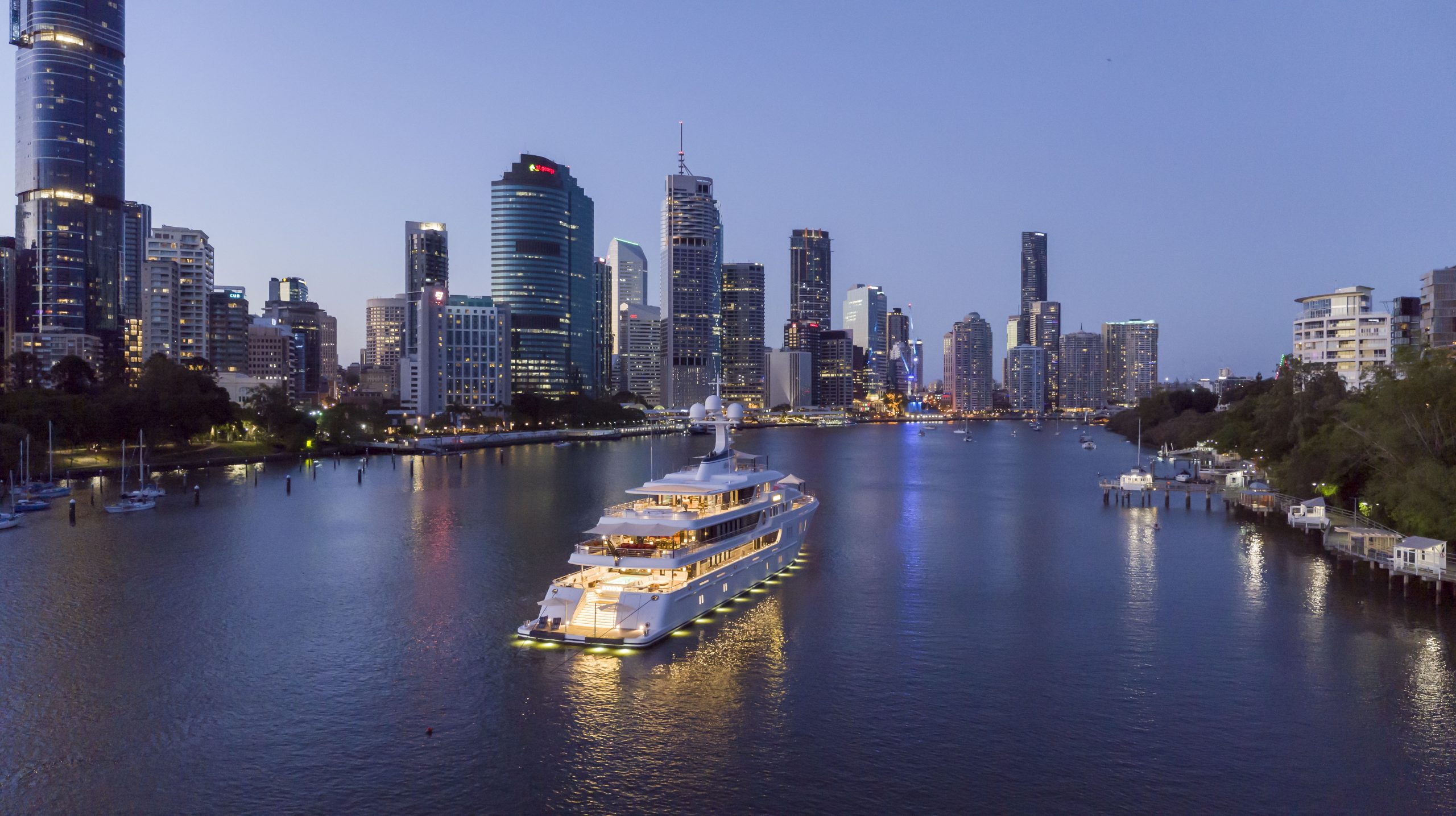 An independent economic study of the superyacht industry in Australia was released yesterday at ASMEX 2022, the annual conference for the superyacht, marine export and commercial marine industries.
The study, conducted by AEC Group, projects that by hosting the world's most prominent event, the Summer Olympics, Australia will welcome at least 200 of the world's largest superyachts generating $1.8 bn in economic value and 7,657 jobs. Current cost estimates for hosting the Olympics in 2032 are $5 bn, therefore the superyacht industry alone could provide more than a third of this investment back in return.
David Good, CEO, Superyacht Australia presenting at the conference yesterday said "The Sydney Olympics was the birth of the Australian superyacht industry and the world fleet only had 2,163 vessels, now 22 years on we have a more mature industry currently employing over 22,000 Australians. By 2032 the international fleet will be in excess of 7,500 vessels and we look forward to helping deliver an economic return for Brisbane, Queensland and Australia."
The economic study conducted every five years showed that despite Covid, the Superyacht industry grew from $1.965 bn and 14,483 jobs in 2016 to $3 bn and 22,646 jobs in 2021, largely thanks to strong investment in infrastructure in Queensland and the introduction of the Special Recreational Vessel Act in 2019.
The study projects that by 2025 the industry will grow to $4.346 bn and employ 33,187 Australians.