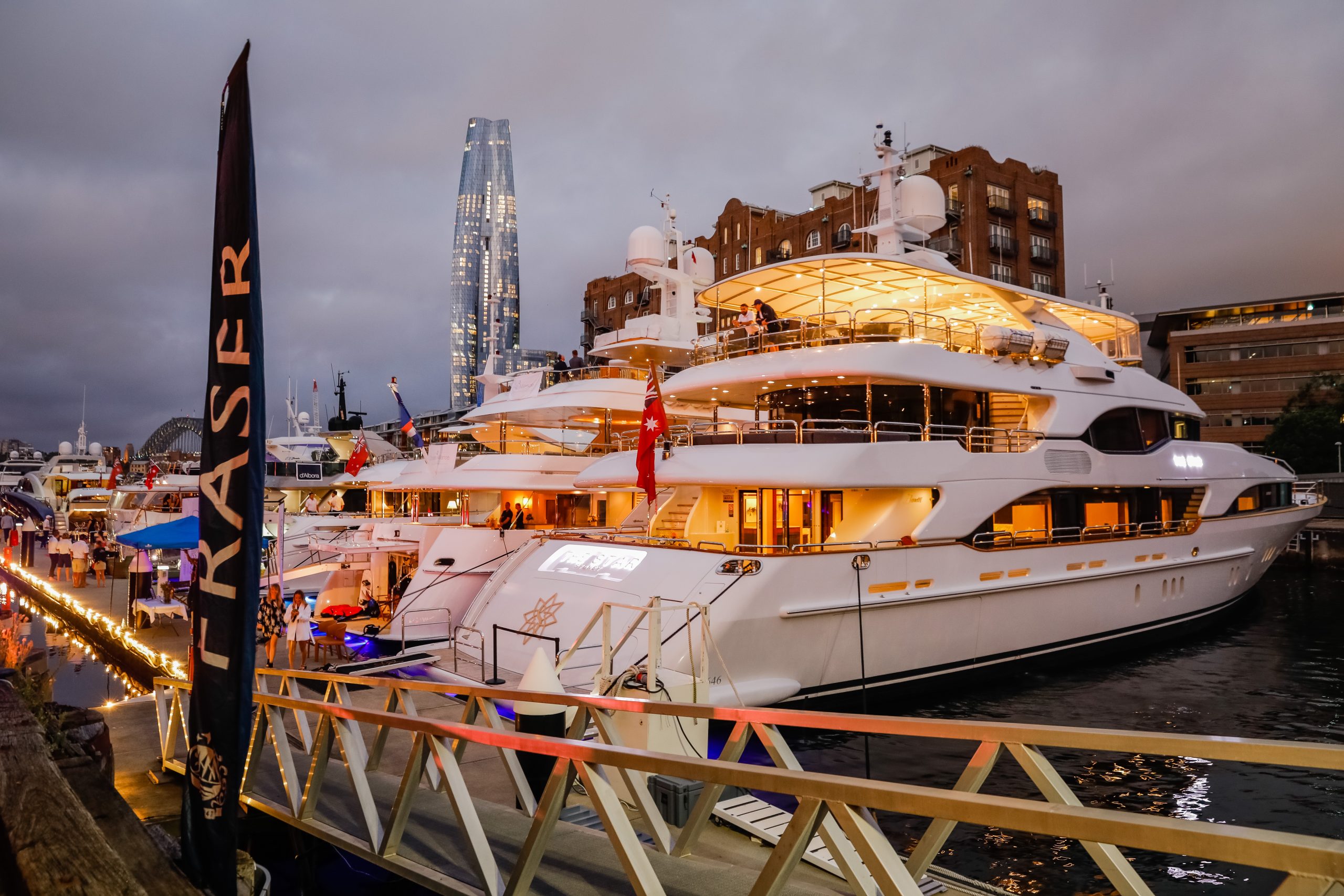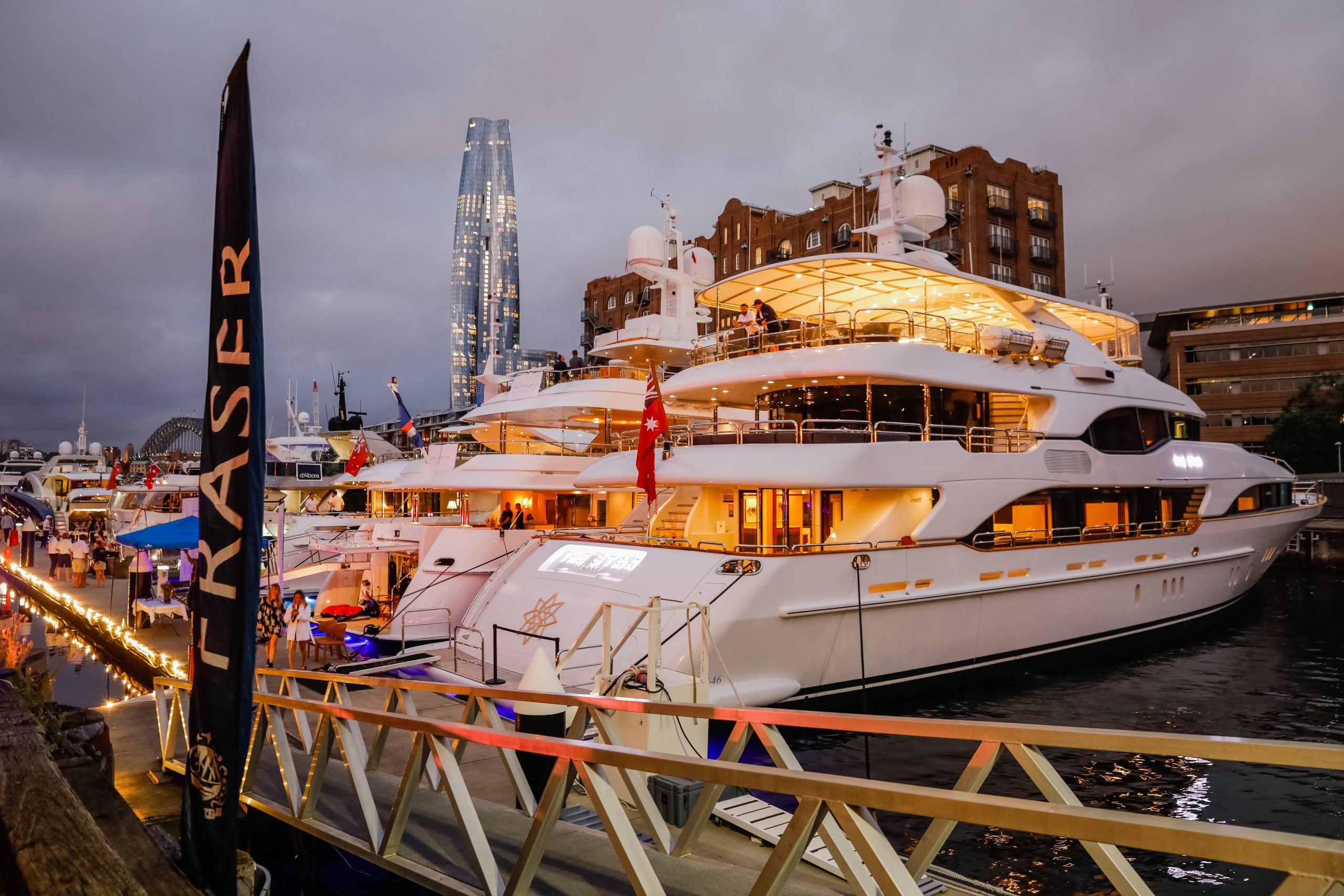 Superyacht Australia, the peak body for the Australian superyacht industry, is excited to announce the date for the third annual Superyacht Australia Soirée as Saturday 26 February 2022 at Jones Bay Marina from 2.00 – 8.00 pm.
Benetti Yachts, one of the world's largest and most prestigious manufacturers of superyachts, has once again signed as the Major Partner for the third year running, as has CEO Magazine as the Media Partner; Jones Bay Marina and Pantaenius as Event Partners and Fraser Yachts as a Broker Partner.
Superyacht Australia Platinum member, City Index, is supporting the Soirée as an Event Sponsor along with Miele Professional.
The Superyacht Australia Soirée will include an impressive display of vessels along Jones Bay Wharf, courtesy of the event's Broker Partners, open for viewing from 2.00pm – 8.00 pm, providing the invited guests with a unique opportunity to step aboard and revel in the highest level of hospitality and luxury.
In addition to the superyacht display and 'yacht hop', guests will be treated to entertainment; canapés; award-winning Tyrrell's Wines; Glenfiddich whisky tasting with The Whisky Ambassador; gin tasting from Manly Spirits Co; caviar tasting from Pacific Provisions; and the opportunity to peruse a trifecta of Maseratis which will line the marina apron while watching Fliteboard's latest technology in action on the water.
Superyacht Australia CEO, David Good, said "Australia has the largest domestic fleet in Asia Pacific. It has almost doubled in size and number during the last 12 months. The Soirée is the perfect opportunity to view some of the finest vessels anywhere in the world. Australia is one of the most in-demand cruising destinations and the gateway to the South Pacific.  Yacht charter is the ideal way to experience some of our amazing attractions and regions in true comfort and luxury.''
Superyacht Australia acknowledges the Soirée partnership and sponsorship support of the following companies:
Major Partner:                   Benetti Yachts
Media Partner:                  CEO Magazine
Event Partners:                 Jones Bay Marina; Pantaenius
Wine Partner:                    Tyrrell's Wines
Broker Partners:               Fraser; d'Albora/Azimut; Ahoy Club; Ocean Alliance
Event Sponsors:                City Index; Miele Professional
Showcase Sponsors:       Maserati; Glenfiddich/The Whisky Ambassador; Mainie; Manly Spirits Co; Fliteboard; Pacific Provisions
For more information go to https://www.superyacht-australia.com/sya-soiree/