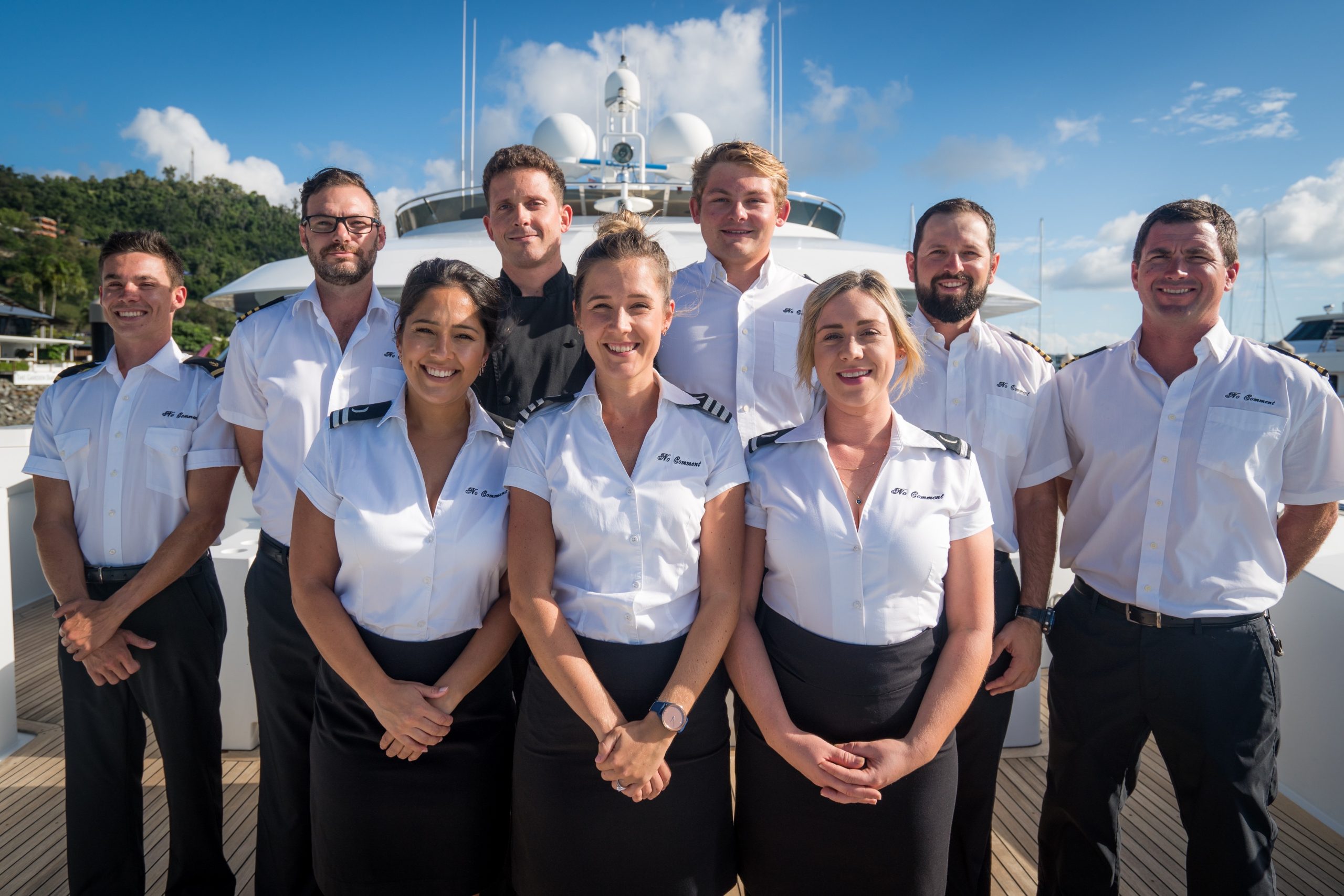 Prior to the world's attention being drawn to the Tokyo Olympics, an Australian-based clothing company was already making great strides commanding the world stage.
In recent months Quality Marine Clothing (QMC) has established itself as a true leader in the global marine uniform supply market, securing exclusive Australasian distribution rights for a slew of top quality brands and being named as official outfitter for numerous high profile sailing events.
Since launching in 2017 with foundation brands Musto, Dubarry and Gill, the Alexandria-based uniform outfitter has slowly but surely being building its domestic and international reputation.
As such, it is now an exclusive clothing supplier to D'albora Marinas, Coral Expeditions, and Superyacht Australia while holding a clothing license to supply major Australian boatbuilder Riviera.
Having caught the attention of many in the superyacht sector, in the past six months QMC has added elegant Italian label SLAM, American superyacht brand Ogio and Dickies workwear to its burgeoning stable of technical and lifestyle clothing, footwear and accessories brands.
The news comes on top of QMC being named clothing partner to Airlie Beach Race Week, Hamilton Island Race Week and The Sanctuary Cove International Boat Show and Sail Port Stephens to name but a few.
To further enhance its uniform supply offering – which includes apparel supply, printing, embroidery and transfers – QMC recently launched a new corporate wear division under its umbrella group Acme Corporate, making QMC a one-stop-shop for uniform supply
QMC partner and sales director Duncan Curnow says while the economic fallout from the COVID-19 pandemic has claimed a number of its competitors, QMC has defied the odds by not only growing its domestic market but boosting its international revenue in excess of 200 per cent.
"Unlike many small businesses who were forced to shut up shop because of the pandemic, QMC's intimate knowledge of its customer base, combined with its superior product means that we were easily able to weather the storm.
"One of the areas in which we have seen the most growth is via the competitive superyacht sector, many of whom have been quick to recognise our unique proposition."
Mr Curnow says QMC will shortly be in a position to make a major announcement regarding a high profile contract it has secured in this area – a move that will help catapult the QMC brand in front of millions of eyeballs around the world.