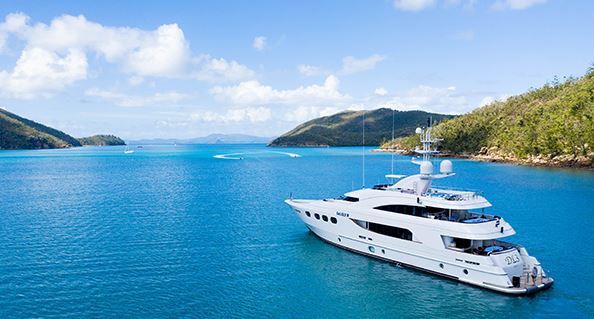 With the Trans-Tasman bubble operating between New Zealand and Australia via air travel, exemptions to quarantine requirements are also available to superyachts and crew to enter both New South Wales and Queensland.
David Good, CEO of Superyacht Australia commented. "Back in March the first exemptions for superyachts to enter Sydney without quarantine were approved by NSW Health. After successful meetings with Qld Health, exemptions are also now available for vessels wanting to enter Qld direct. This is only possible for superyachts and occupants who have been in New Zealand for longer than 14 days and exemptions are considered on a case-by-case basis."
"Each vessel injects millions of dollars of economic contribution through the extensive use of contractors and tradesmen whenever they are in a port or marina. With the weather in Queensland so inviting this time of year and eight of Australia's most capable shipyards located there, it will be great to see these yachts making use of our skilled marine trades." stated Good.
20 superyachts attended the 36th America's Cup in Auckland which concluded six weeks ago. The economic spend of the fleet still in New Zealand is estimated to be worth tens of millions for Australia's skilled tradespeople.