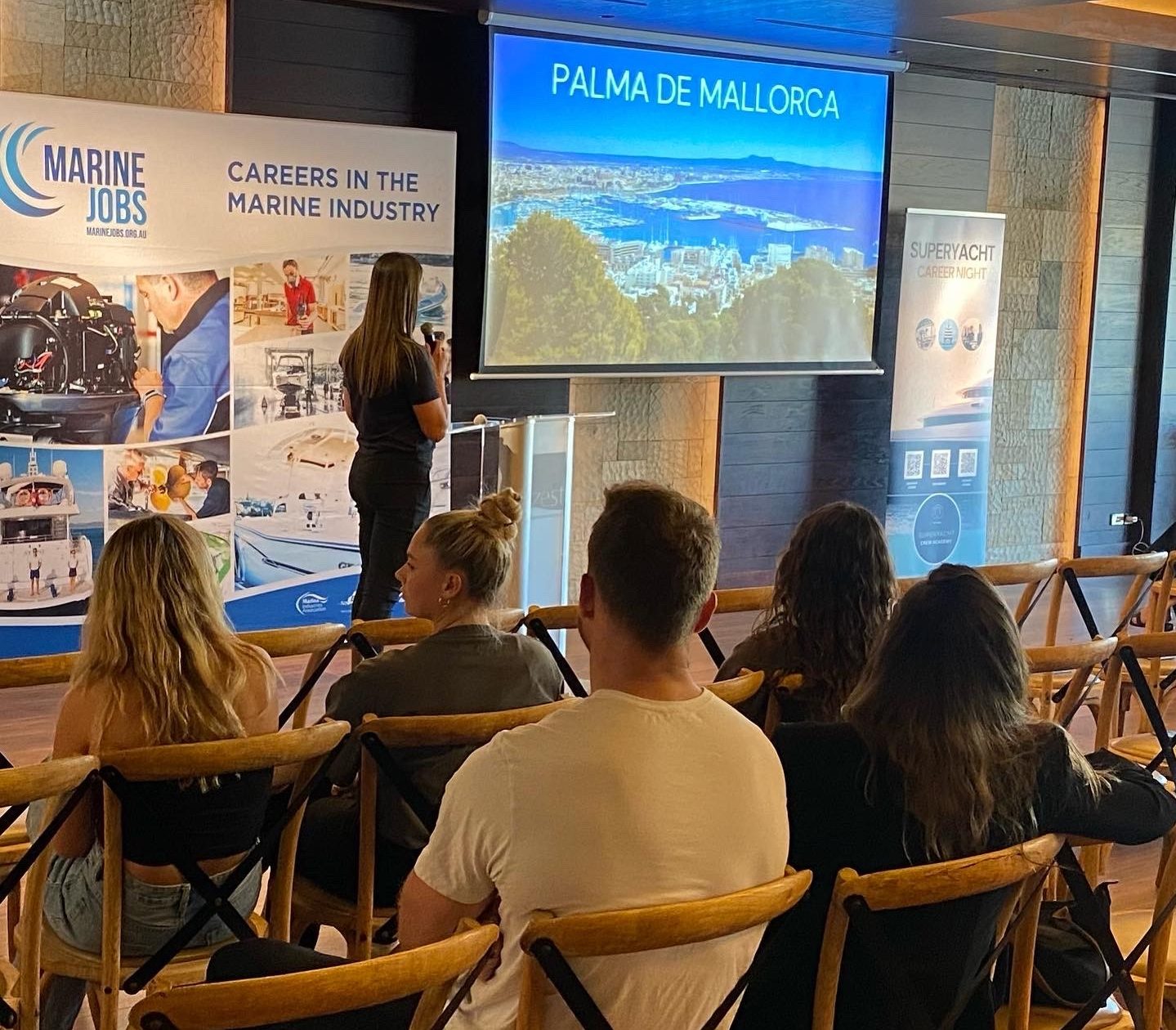 Over 80 potential crew and their parents joined the 'Superyacht Career Night' event held on Wednesday evening this week at Middle Harbour in Sydney with some having driven for over two hours from Newcastle and Port Stephens to attend. The event was jointly hosted by Marine Jobs, Superyacht Australia and Superyacht Crew Academy and was organised to attract and inform young people on joining the superyacht community and become part of an exciting and thriving industry. 
The presentation sessions were informative setting out core information on the size of the global industry, popular cruising grounds and breaking down the roles of the crew. It was also an informal evening allowing attendees to ask questions, engage and speak directly with experienced former crew and leave with relevant information packs. While some attendees were looking for short courses to train for roles on superyachts during their gap year, many more were there to learn about how to best approach and structure an ongoing career with goals to commit to the superyacht industry for a much longer term.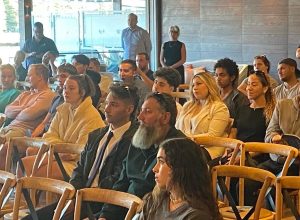 Speakers at the event were Greg Newby, Director, Superyacht Crew Academy; Berna Lasoski, Interior Crew Trainer, Superyacht Crew Academy; David Good, CEO, Superyacht Australia; Joey Crutch, Co-Founder & Charter Experience Broker, The Yacht Life; Sam Dunleavy, Co-Founder & Managing Director, The Yacht Life; and Debbie Leenderts, Partner, Chapman Yachting. Representatives from Marine Jobs partners Marina Industries Association and the Boating Industry Association were also in attendance. 
One of the several interesting points mentioned to the attendees was that of skill transfer ability. Many young Australians grow up engaged in recreational water sports' activities such as surfing, nippers, snorkelling or swimming. From these early experiences they have learned and established water skills and techniques that can be transferred to being a superyacht crew as they are already comfortable in and around the water. In fact, they are often at an advantage when applying for crew positions because of these skills. 
"We were thrilled by the extremely positive response we received from those who attended the event last night saying how much they enjoyed learning about the industry. It's very encouraging to hear directly from young people looking to join the superyacht industry and our role as a marine training academy extends to being there to help and guide them." said Greg Newby. 
"It is also great to see the collaboration between the Marine Jobs industry associations in action together for the development and impact of the industry as a whole." he added. 
If you missed this session, there are more Marine Jobs Superyacht Career Nights planned for this year and also in 2023.
The next scheduled 'Superyacht Career Night' will be held on Tuesday, December 13 at Southport Yacht Club, Southport, Gold Coast from 6:30 pm – 8:30 pm. Register your interest to attend here. 
For future 'Sup
eryacht Career Night' presentation sessions, check the Superyacht Australia events list by clicking here. 
Visit the Marine Jobs website to look for available jobs in the marine industry. 
View the recap video from the Sydney Superyacht Career Night here:
Published 25 November 2022
---