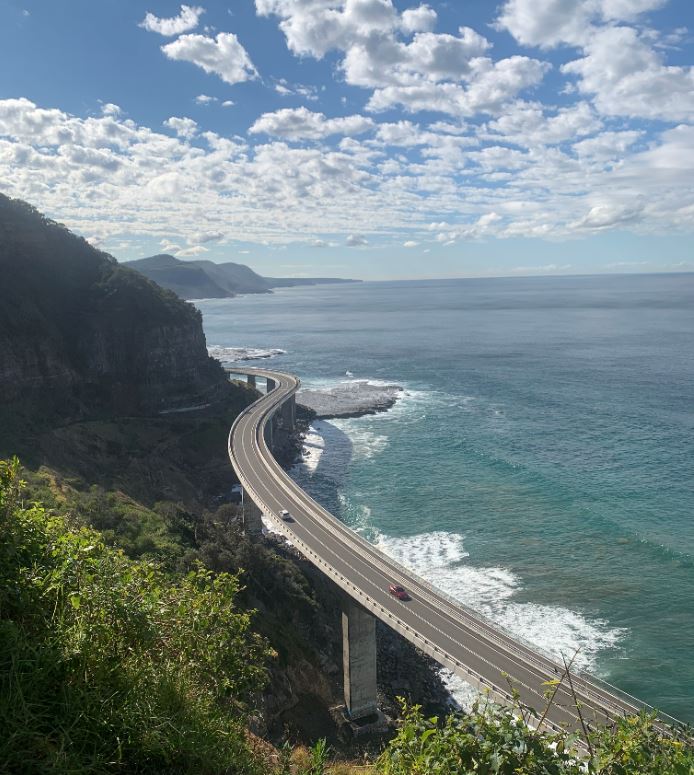 Peak superyacht industry body, Superyacht Australia visited the South Coast of New South Wales this week as part of their campaign to promote potential superyacht destinations and tourism opportunities for the superyacht industry and high-end charter travellers alike.
As part of the visit to the south coast, Superyacht Australia has been able to gather up to date information on the South Coast's marinas and ports along with capturing stunning imagery of the abundance of tourism opportunities for superyachts and charters in the region.
Superyacht Australia also met with the Port Authority of NSW at the Port of Eden, Batemans Bay Marina and NSW Ports at Port Kembla to discuss plans to promote the region to superyacht charters and to undertake site inspections on available superyacht berths, tender docks, service providers and marina capabilities.
In addition, the Illawarra tourism attractions of Sea Cliff Bridge, the Kiama Blow Hole and Kiama Coastal Walk, Shoalhaven's Jervis Bay, Hymans Beach, Huskisson and Mollymook plus Montague Island in Eurobodalla plus the Eden Killer Whale Museum at the Sapphire Coast were visited to experience firsthand these impressive attractions on offer to superyachts and their guests.
Given international travel restrictions, Superyacht Australia is focusing on promoting domestic charter to high end travellers and seasoned superyacht charterers alike. As part of this initiative, Superyacht Australia will produce a NSW Regional Superyacht Guide to raise awareness of NSW as a superyacht cruising and charter destination. Guides for other Australian states will also be produced.
These regional guides will serve as an informative and detailed reference publication for superyacht captains, owners, crew, agents and other individuals and businesses engaged in the superyacht industry. It will promote superyacht visitation to Australia and outline superyacht servicing facilities, expertise, unique state tourism attractions and cruising opportunities.
With no international travel on the horizon for some time to come, Australians are looking into alternatives to 'holiday at home' in 2020. Current restrictions present the Australian domestic superyacht industry with a huge opportunity to increase market penetration in Australia for term charters.
"Australia is renowned for its iconic attractions, pristine and secluded cruising grounds, marina facilities and established supply chain all on our doorstep. Now is an opportune time to promote this to the superyacht and high-end traveller market.  As the peak body for the Australian Superyacht industry, our focus is twofold in promoting Australia as a destination for superyachts and promoting the capabilities of the Australian superyacht industry to service a visiting vessels' every need." commented David Good, CEO of Superyacht Australia.
"Our tour of the South Coast has provided further insights into both the stunning tourism attractions and beauty that the south coast has to offer and the marina facilities available to service visiting vessels. Seeing this firsthand and building on our relationships with the port authorities on the South Coast, marinas and tourism operators have provided Superyacht Australia with current information and images to share with our members, superyacht charters, the broader superyacht industry and high-end travellers. Information on the marina and port facilities and the outstanding tourism attractions on the South Coast will be included in a NSW Regional Superyacht Guide that we plan to launch later this year," concluded Good.