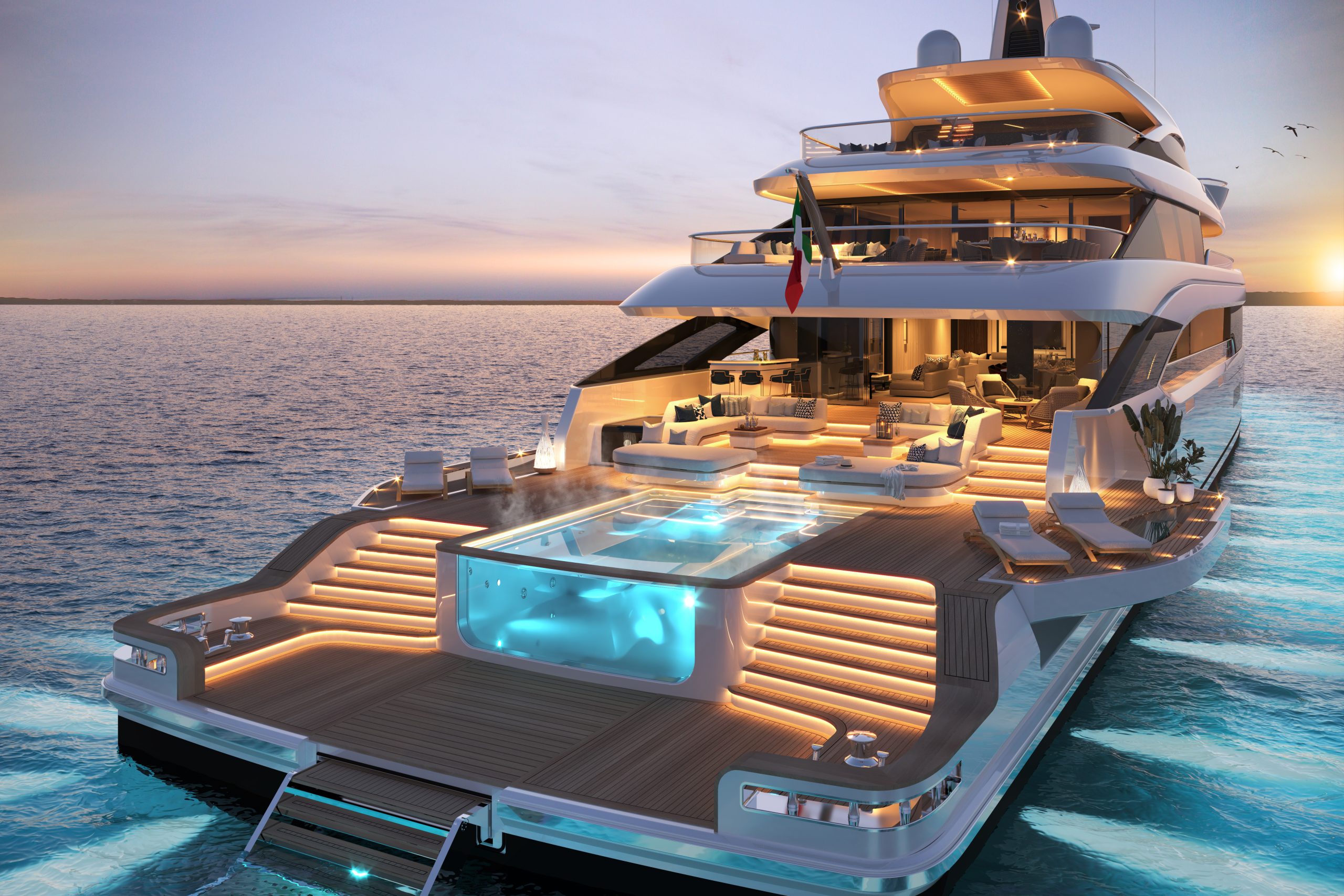 On 11 March, the annual event celebrates its fourth year with offerings from luxury-minded partners and sponsors, a yacht hop and more.
Stunning Sydney Harbour's Jones Bay Marina will host the Superyacht Australia Soirée, returning for its fourth year on Saturday, 11 March, from 2–8pm.
The annual event is widely anticipated by superyacht guests, owners and prospective charterers, both domestic and international. It's a success due, in part, to its strong strategic partnerships and sponsors.
Benetti Yachts
One of the world's largest manufacturers of superyachts, megayachts and gigayachts – supersize vessels clocking more than 90 meters long – the company lends its name to the Benetti Lounge, the event's hospitality hub.
Benetti has been the Superyacht Australia Soirée major partner for all four years it has run, and has led the Global Order Book – a guide to the superyacht industry created by Boat International media – for what is now the 23rd consecutive year. APAC General Manager Peter Mahony chalks up this success to a constant effort to meet the ever-evolving trends and demands of an incredibly discerning customer base.
"To be able to lead the Global Order Book for the 23rd consecutive year is a strong testament to Benetti Yachts' efforts in adopting a sustainable approach to our production practices, selection of materials used in yacht construction and operational practices," he says.
"More importantly, this is part of our strategic efforts in meeting the fast-changing trends and demands of the marketplace and customer base of the exclusive sector."
In addition to helping bring together current and future yacht owners and exciting them with the latest models and innovations, Mahony takes particular pride in creating and maintaining a family-like atmosphere for all Benetti customers.
It's a community in which every yacht built is unique and of equal importance – regardless of size.
Miele Professional
Onboard for the second year, Soirée event sponsor Miele Professional represents the finer points of the superyacht lifestyle. The company is one of the world's leading manufacturers of commercial laundry and dishwashing appliances – on land and at sea.
To meet the requirements for offshore use, Miele Marine builds specifically designed machines, such as dishwashers, washing machines and tumble dryers, for use on various vessels.
With representation in 150 countries and in more than 3,000 ports worldwide, the company's rigorous product testing and focus on convenience make its products indispensable to the superyacht community.
City Index
As part of the NASDAQ listed StoneX Group, City Index Australia offers high-quality and trusted financial services – a perfect partner to the high net-worth demographic of the superyacht community.
Previously a Soirée event sponsor, the company marks its first year as event partner in 2023. "The event is a great way to make new connections and reconnect with those already within our network," says Tom Brown, Head of City Index in Australia.
He's eager to demonstrate the company's commitment to providing seamless access to the financial markets with a suite of unique trading technologies built to accommodate clients.
City of Gold Coast
Third-time event sponsor City of Gold Coast is Australia's second-largest local government organization – and a prime destination for superyachts. The city boasts one of the largest berths on the continent, some of the industry's best refit and refurbishment yards and an ample-and-growing list of entertainment. Did we mention the outstanding climate?
In addition to safe, protected waterways, City of Gold Coast seeks to provide the necessary and valuable support to vessels in the region, which dovetails with the Soirée's aim of promoting Australia as an internationally celebrated yachting destination.
The city continues developing service and bespoke entertainment opportunities with visiting vessels in mind.
Pantaenius Insurance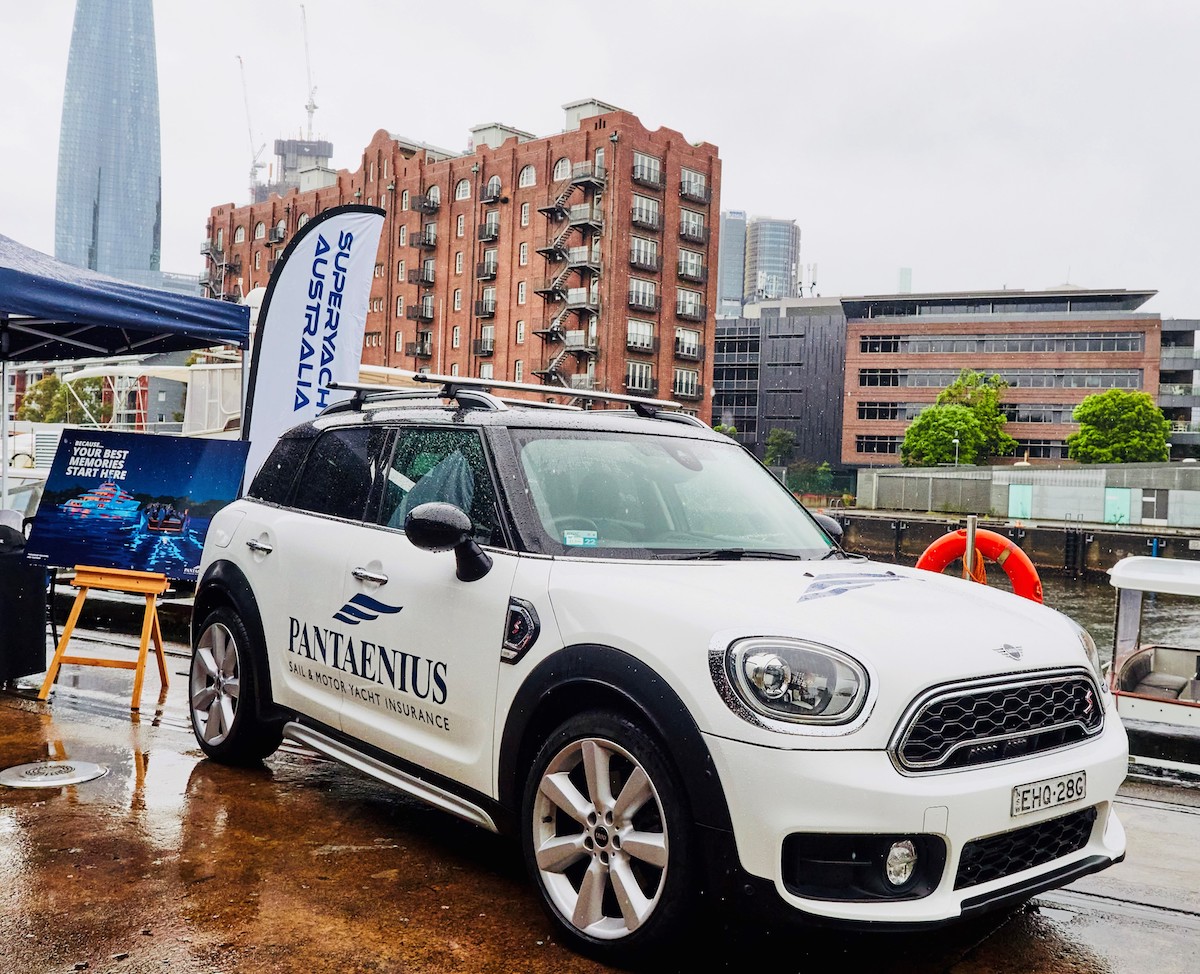 Event partner for the fourth year, Pantaenius Insurance specializes in pleasure craft insurance, with superyacht owners making up a large portion of its clientele. Operating internationally for over 60 years, the company's Australian office celebrated its 10th anniversary.
It is the leading insurer to the superyacht community in Europe and offers the most comprehensive, specialized policies for superyachts worldwide – allowing assistance to be rendered wherever the yacht may be. Pantaenius sees the Australian yacht industry continuing to grow and is proud to be a part of it.
The impressive backing for the Soirée reflects the high esteem the event holds within the sector and beyond. This year's event is supported by a raft of new sponsors, including Shute Harbour Marina Resort, Port Denarau Marina, Yachtsmiths, Pennant Distillery, Roger Dubuis Australia, luxury European car dealer Scuderia Graziani, John Woulfe Designs, NEOZ, Sheets Ahoy Australia, Marine LIfestyles, Boat Monster and Platypus Mats.