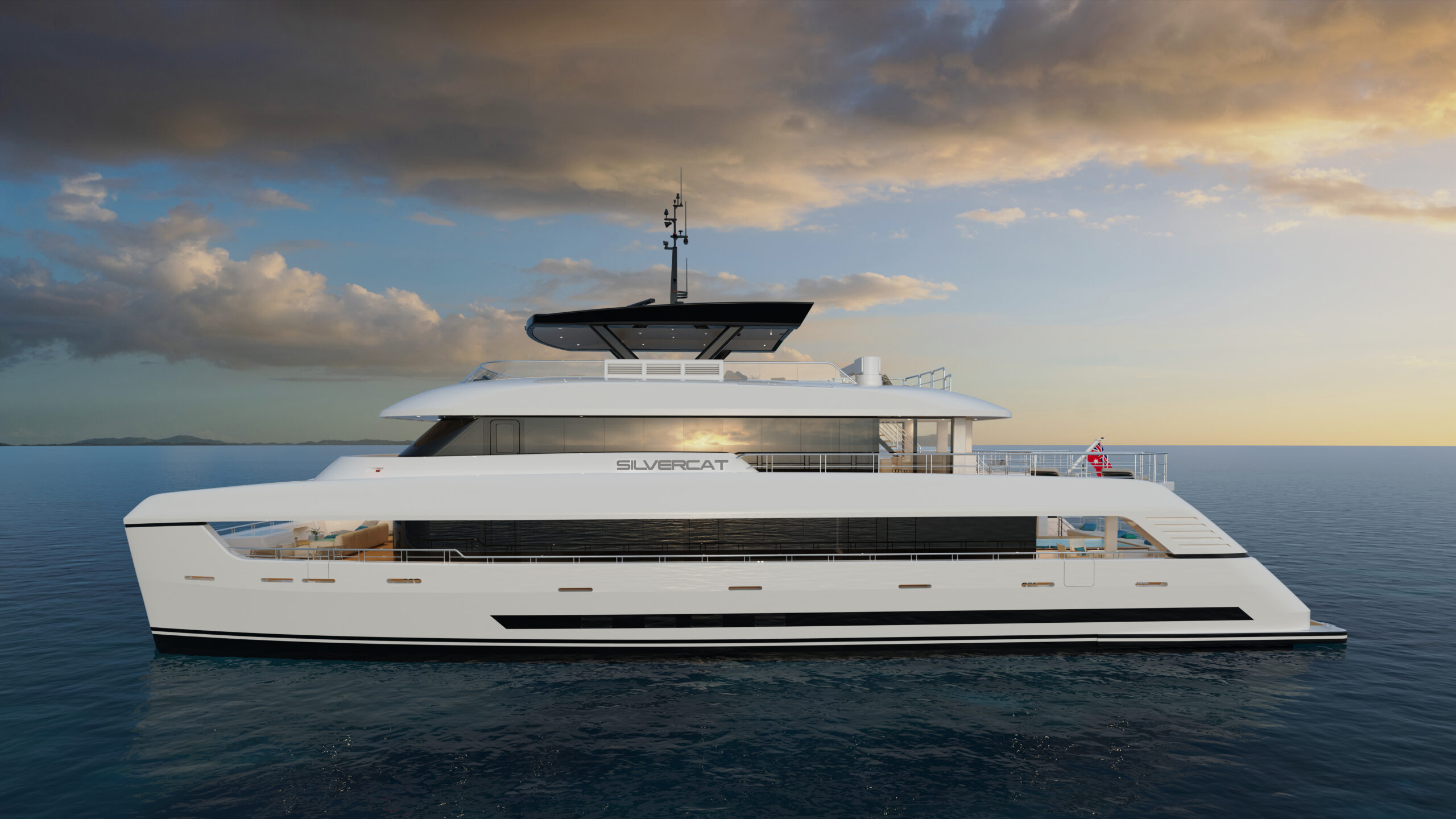 Following the successful launch and handover of H801 MY SpaceCat – SC36M in Oct 2022. Silver Yachts
commenced construction of H802 under contract and H803 is being built to specification in our Australian
Shipyard.
With the unique Espen Øino external design and spacious vibrant interiors, the SilverCat Series offers style,
space, performance, and value that is exclusive in the market.
To further increase our marketing and sales capability, we have established a central agency sales
agreement with Fraser to streamline and promote H803 to an even wider audience. We are impressed and
confident in Fraser's belief in our SilverCat series, their experience, reputation, and vast network, which sits
perfectly with our Silver Yachts brand.
Statement from Peter Redford, Director of Fraser Australia:
"Fraser is delighted to have been appointed by Silver Yachts as the central agent for the sale of SilverCat
Hull 803. The 36-meter SilverCat is one of the most exciting projects available under construction in today's
market. Designed by Espen Øino, the elegance and extensive volumes are a perfect combination for
potential owners searching for performance, stability and comfort. With changing trends and requirements
in yachting, Silver Yachts has been the leading luminary in bringing to life new designs. Hull 803 will be
shortly ready for delivery, a unique opportunity to personally customise and create a timeless, luxurious
yacht with unparalleled quality."
Broker contact details:
Peter Redford
Sales Broker
FRASER
Sydney Superyacht Marina
Suite F, 2 Maritime Court
Sydney NSW 2039
T: + 61 2 9222 7705
AUS M: +61 (0)419 794 777
peter.redford@fraseryachts.com
www.fraseryachts.com
Eugenio Cannarsa
Sales Broker
FRASER
Sydney Superyacht Marina
Suite F, 2 Maritime Court
Sydney NSW 2039
T: + 61 2 9222 7705
EU M: + 39 (0)366 5930 755
AUS M: +61 (0)424 780 854
eugenio.cannarsa@fraseryachts.com