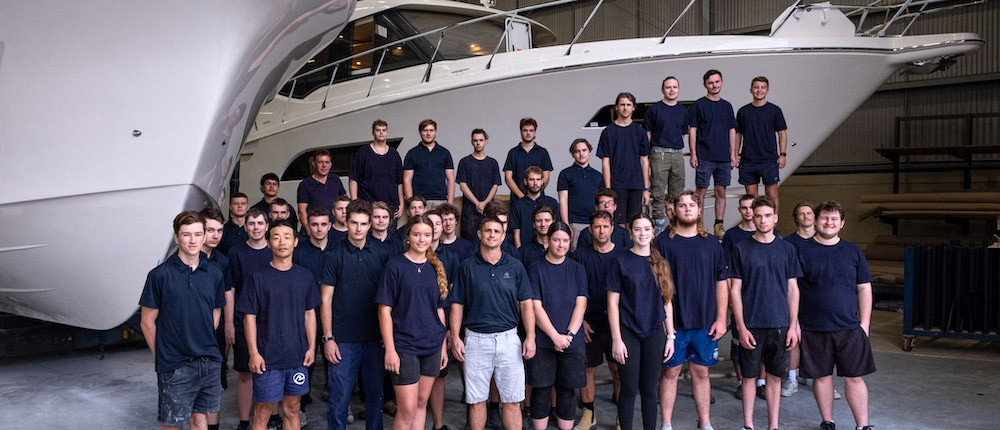 Riviera welcomed a further 35 new apprentices to their award-winning training program. They were among 45 people to Riviera's team in 2022, including 10 mature-aged trainees who have brought further experience to our highly skilled team.
Riviera's 900-strong team includes 107 apprentices, all of whom are being trained by experienced tradespeople in their respective fields across our Gold Coast facility, the largest of its kind in the southern hemisphere.
Riviera said they were proud to champion the enhancement of skills in the Australian marine industry, reflecting our reputation for creating world-class luxury motor yachts.
"Since joining our team, our first-year apprentices are making great strides in developing the necessary skills to become the master craftspeople of the future," says Adam Houlahan, Riviera's Safety, Training and Recruitment Manager.
Discover new career opportunities now with Riviera at https://www.rivieraaustralia.com/career-opportunities/