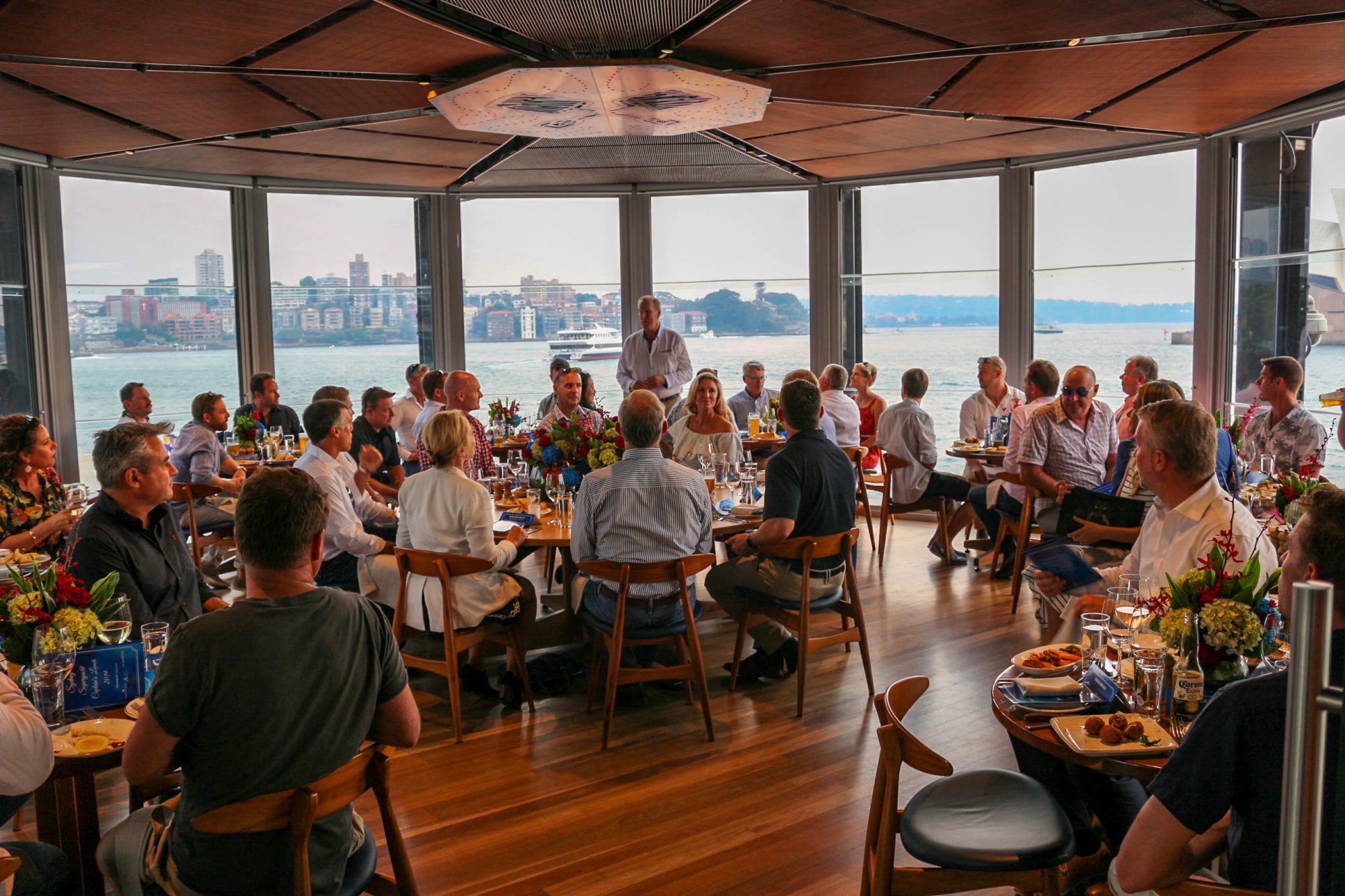 30 November 2019
Rivergate Marina & Shipyard partnered with Major Yacht Services and Sydney Superyacht Marina hosted their annual Sydney Superyacht Captains' lunch this week, uniting superyacht professionals from all facets of industry.
Guests enjoyed a mouth-watering three-course meal in the Squire's Landing Restaurant & Brewhouse, washed down with assorted wine and beer from the extensive house list, complete with magnificent panoramic views of the Harbour Bridge and Sydney Opera House.
Among the 46 guests, some of whom had travelled from the UK, Hong Kong, Monaco, Perth and Cairns to attend, were 31 superyacht Captains, charter professionals, representatives from the tourism industry, David Good CEO of AIMEX-Superyacht Australia, Rivergate senior management, including Tom Hill, Bob Hill and Judy Brinsmead and from the media, Ocean Media Director, Hillary Buckman.
"We wouldn't miss it for the world," said Jeff Coleman, Captain of MY Crystal Lady, based at Sydney Superyacht Marina.
"It's great catching up with fellow Captains, the usual suspects, and a few people you don't know but should because they're your peers.
"It's the opportunity to get to know them in a laid-back, yet professional environment. The fact that 31 Captains attended is testament to the importance of these kind of events."
John Crupi, who has been part of the crew of 45-metre explorer superyacht, MY Dorothea III for the past 17 years and Captain since 2003, flew down from Cairns for the event.
"I had the great pleasure of being seated next to Judy Brinsmead and we talked for over an hour about cruising, including some of the world's most remote destinations. I really enjoyed the chance to meet people I've done business with or spoken to for years, but never met."
After renewing ties or getting the formalities of new friendships out of the way, the conversation turned to industry issues, including the very pertinent and imminent change in Legislation to facilitate foreign-flagged vessels to charter in Australia.
"It can only be a good thing for the industry," said Steve Fisher, Director of International Business, who predicts the superyacht industry in Australia will treble over the next five years if the legislation is amended.
Among the other topics of debate and discussion were crewing and training, the rising involvement of women across the industry, the need for better lifting capacity in Australia and the regional events that will attract the next wave of superyachts to Australia.
"There will be significant opportunities that will arise from Auckland hosting the America's Cup in 2021," said Steve Fisher.
"There are 160 boats booked into Auckland over the next six months and we know there will be an influx of vessels to the southern hemisphere in 2020/21. Current bookings show the Tokyo Olympics in July-August 2020 will attract of lot of superyachts to the Asia-Pacific, and it's an easy cruise down to Australia from there."
Opinion was unanimous that the lunch is "one of the highlights of the year".
"It was fantastic," said James Southgate, Captain of 43-metre MY Playpen, a world cruiser that berthed at Rivergate for a major refit last year and is currently cruising the Italian Riviera. James had just returned to Australia the day before from a stint as rotation Captain and he drove up to Sydney from his home the NSW South Coast.
"It's always a great to catch up with Steve, Andrew and Jeff. I wish I could have stayed longer. It was valuable to meet Clemens and hear his overview of the facilities in Sydney."
With so many heavy-hitters in one room, the action soon turned competitive, and Hillary Buckman thoughtfully supplied "Yacht-o-Poly" – a twist on the classic Monopoly board game. It turned out to be hit, as Captains had to be pried away from the game for the group photo.
Andrew Cannon, General Manager at Rivergate Marina & Shipyard said the annual lunch, complemented by the AIMEX-Rivergate dinner in May at Sanctuary Cove, was a much-anticipated networking event, as well as the perfect time to take stock of the year that was and the year ahead.
 "Camaraderie among Captains and allied superyacht businesses is vital to keeping the Australian industry strong throughout the world. There's a lot of goodwill and that counts when it comes to facing challenges and getting things done for our customers and contacts."
End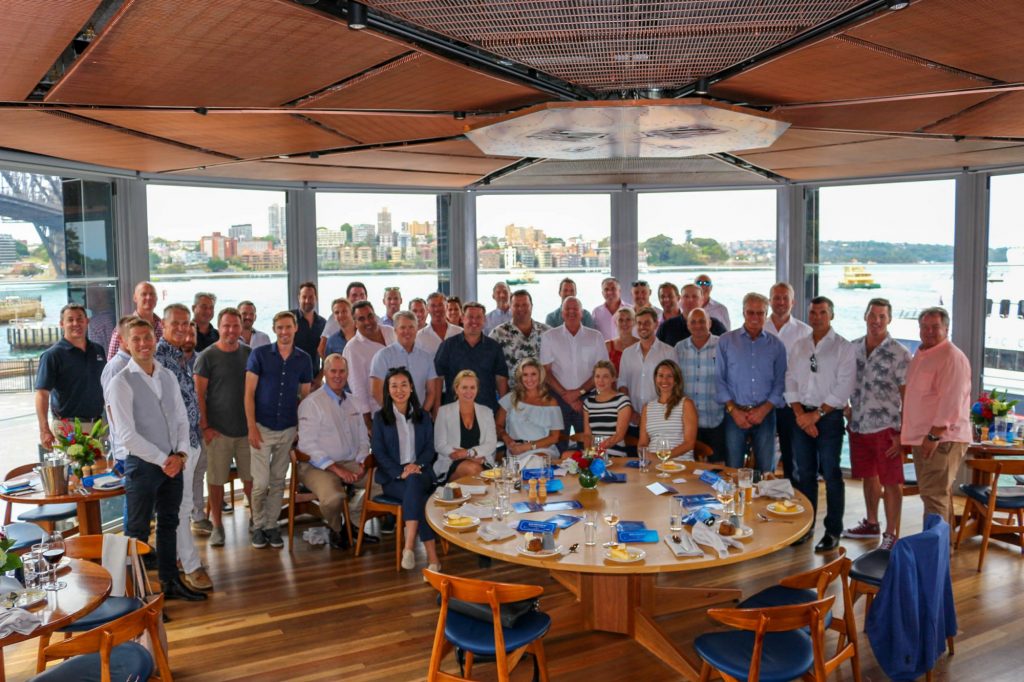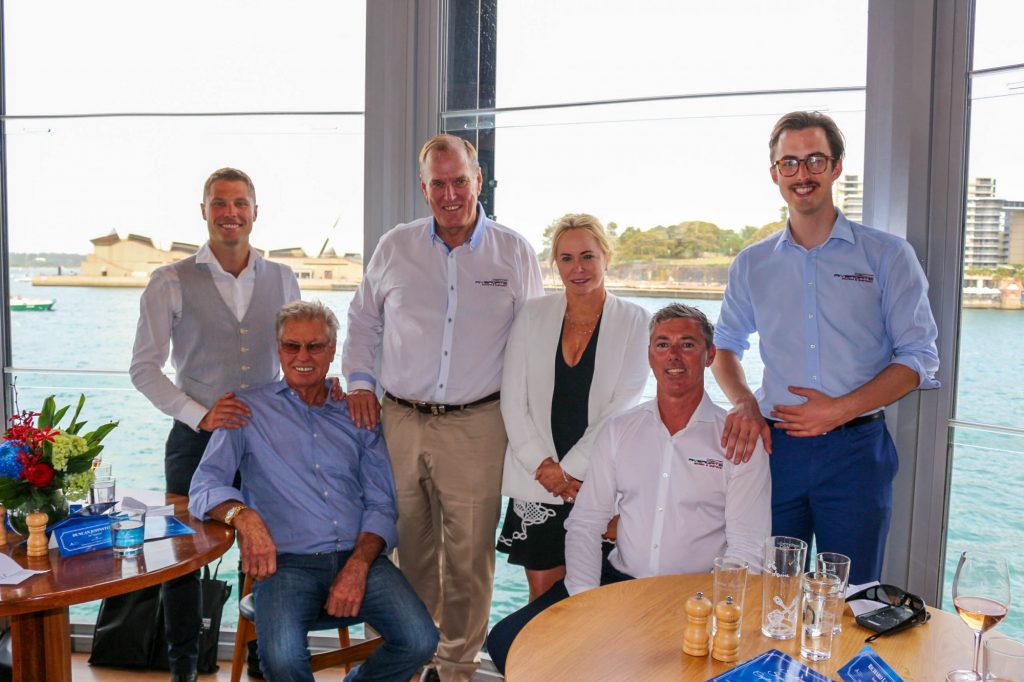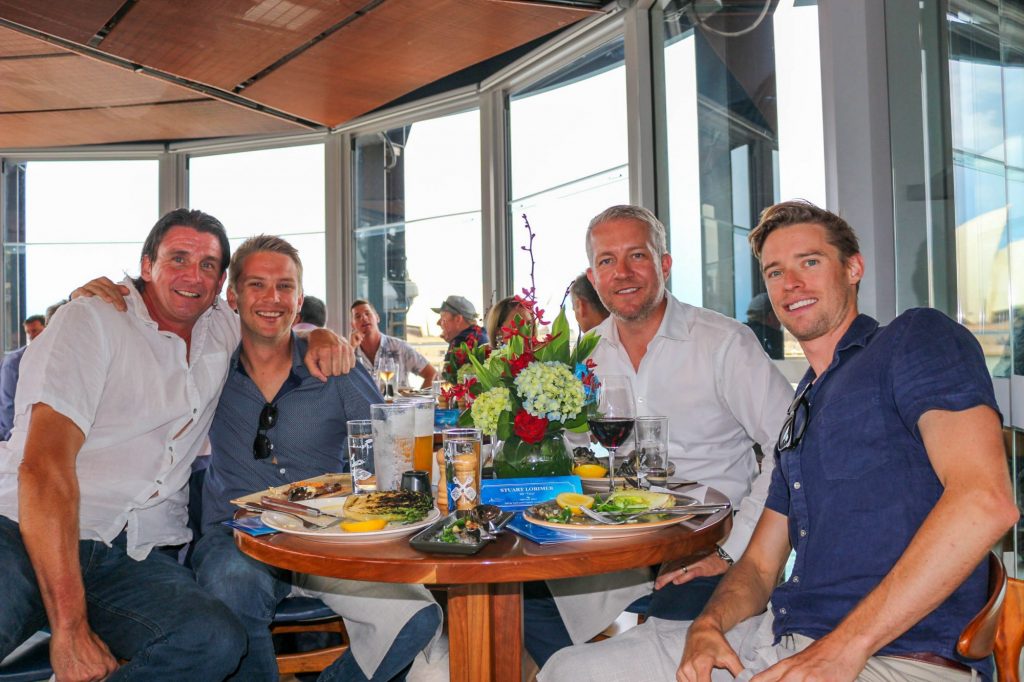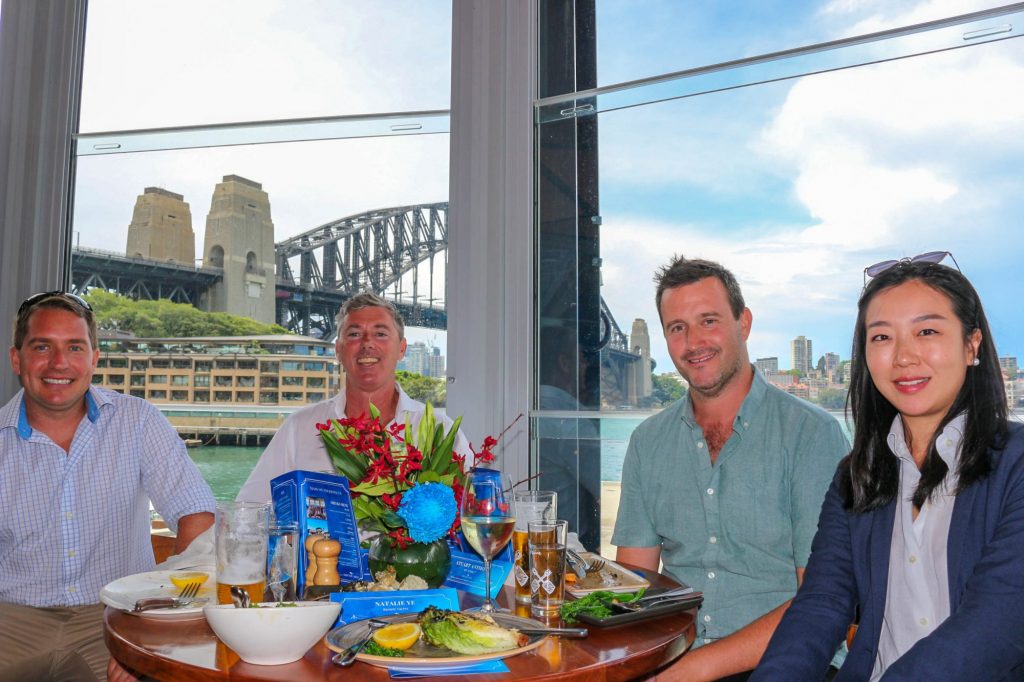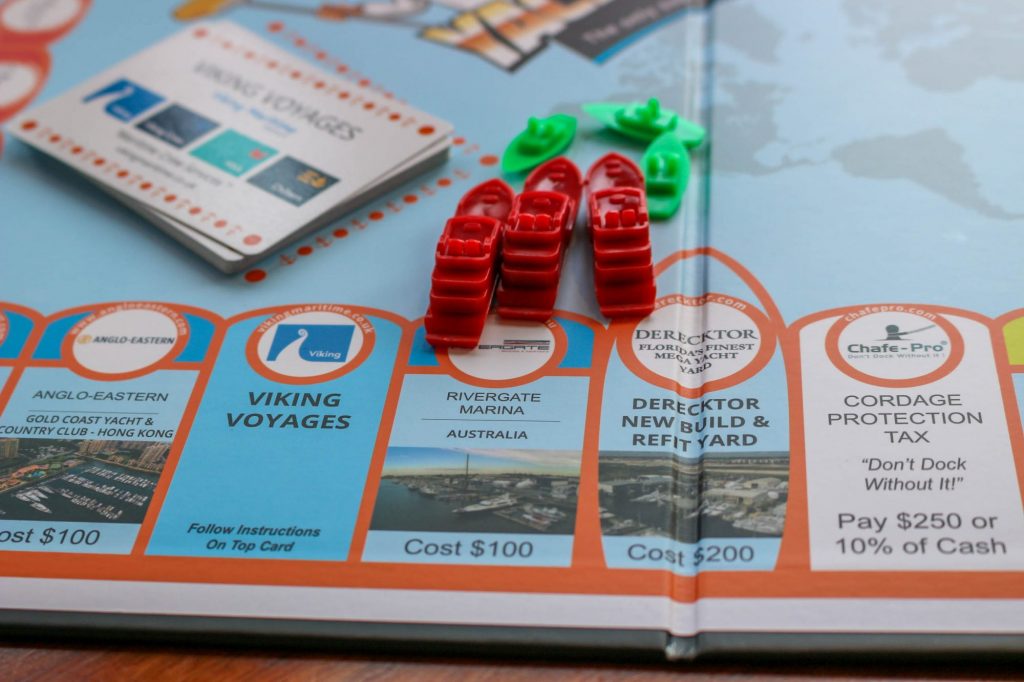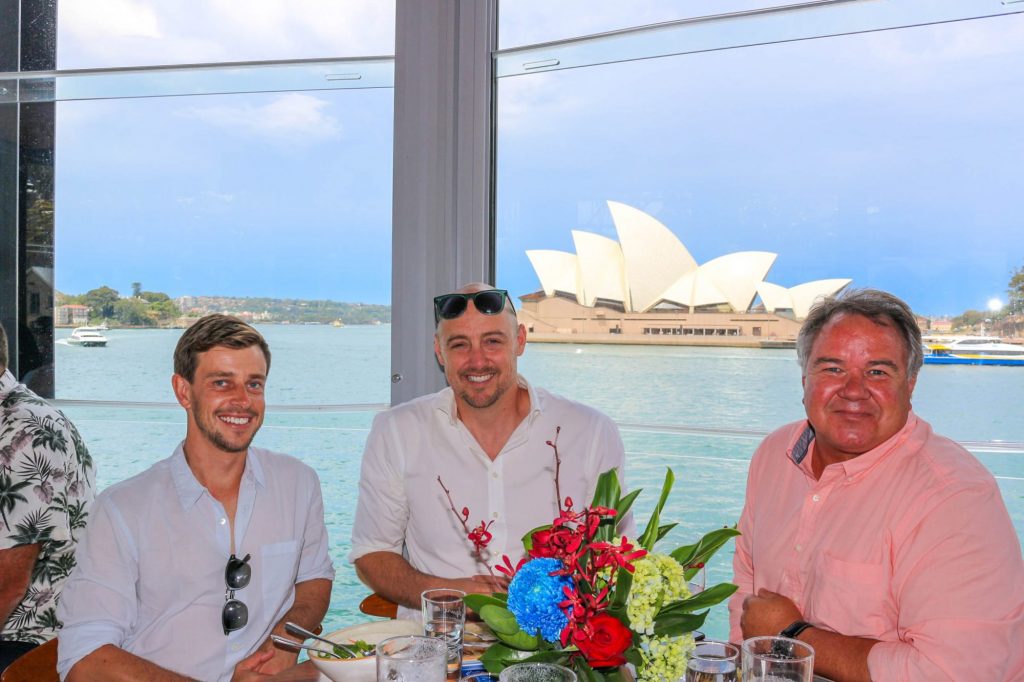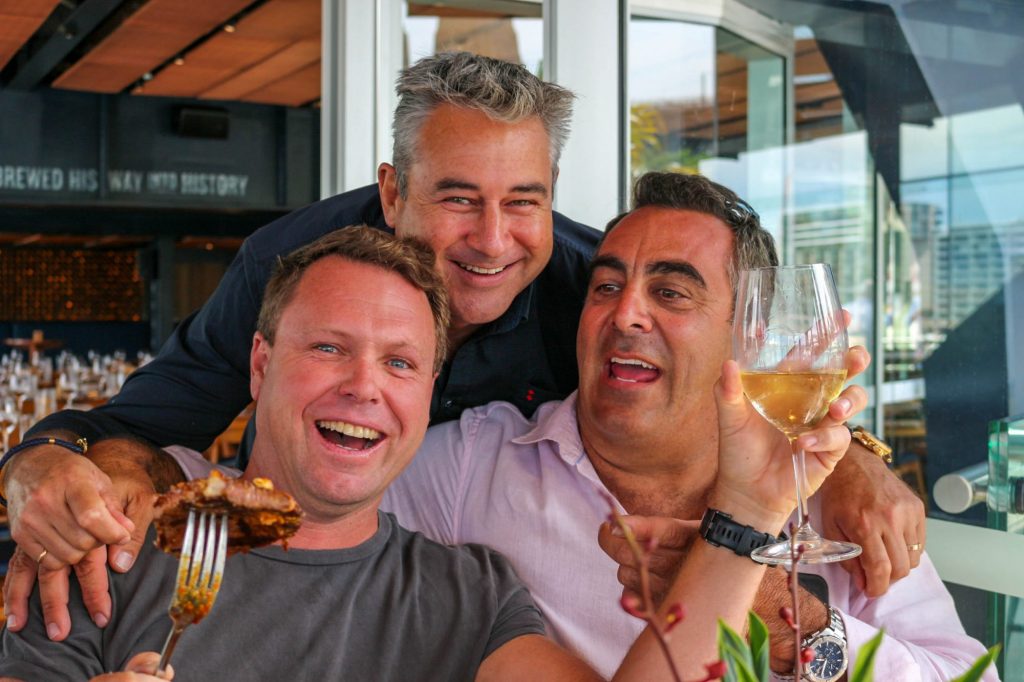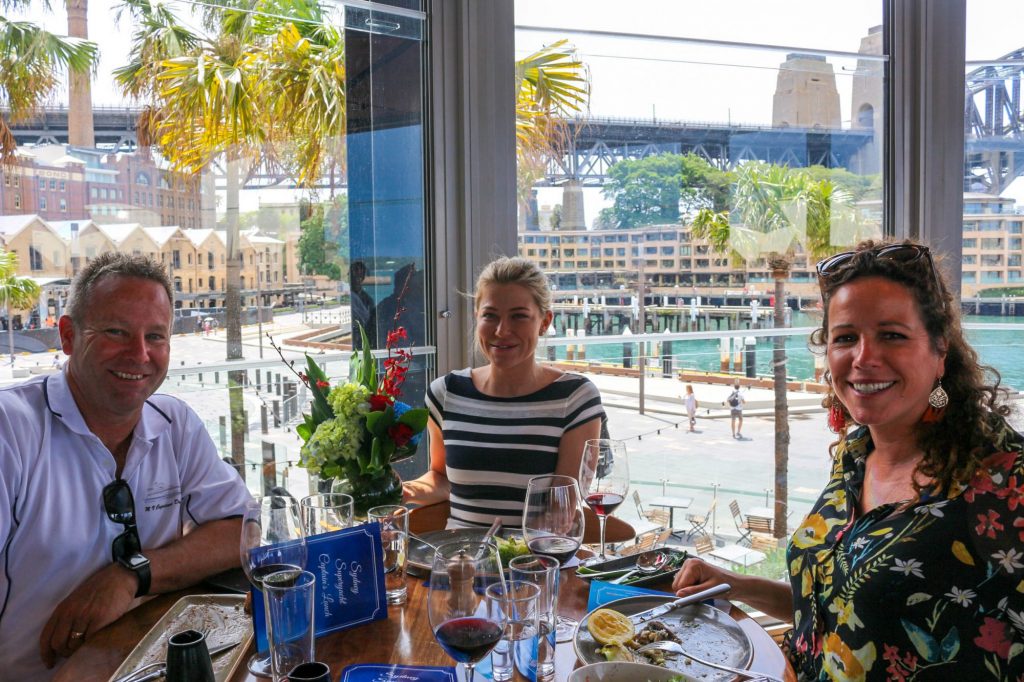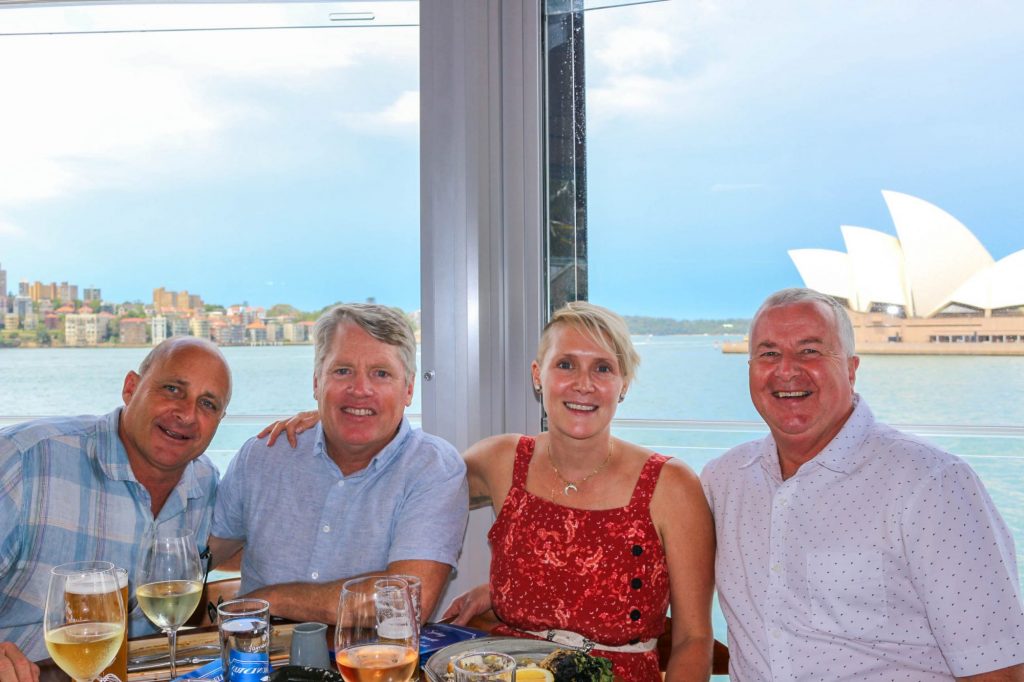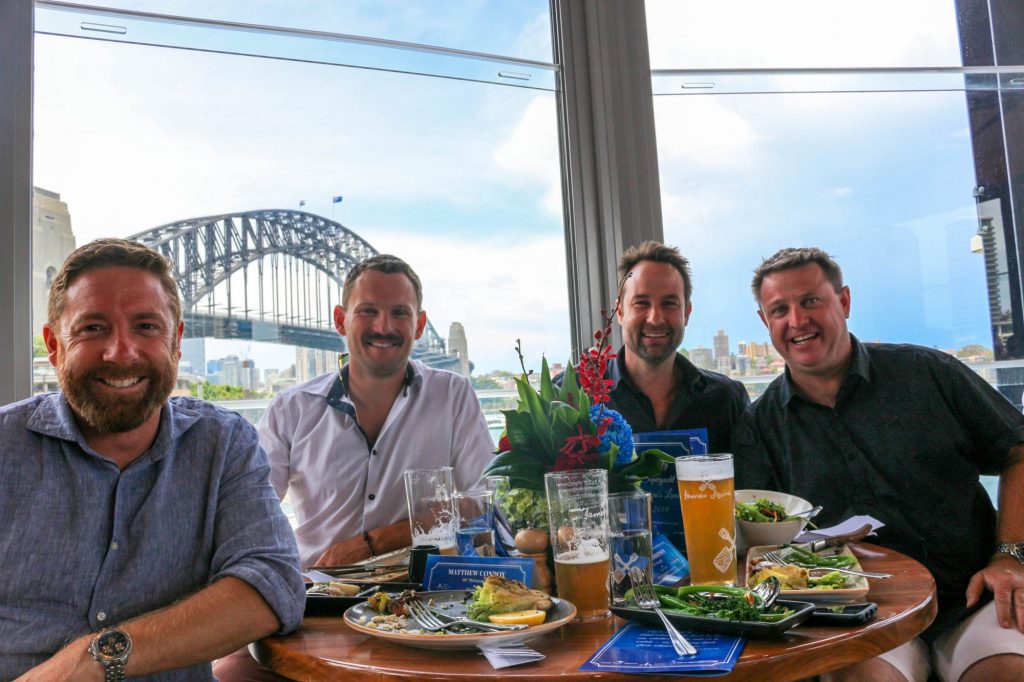 https://majoryachtservices.com.au/
https://superyachtmarina.com.au/
About Rivergate Marina and Shipyard – Brisbane, Queensland, Australia
Rivergate Marina & Shipyard is located on the Brisbane River Adjacent to the Gateway Arterial Bridges.  The facility is close to the centre of Brisbane, the mouth of the Brisbane River and domestic and international airports.  With 105 deep water access marina berths, Rivergate can accommodate vessels up to 80+ metres.  All berths have fresh water and shore power (up to 200amp), with access to wi-fi and onsite amenities, including laundry facilities and a cafe.  The site has 24 hour security, CCTV and night patrols.  The shipyard is comprised of a hardstand and enclosed sheds serviced by 300 and 75 tonne travel lifts. Rivergate provides comprehensive project management services, with all major trades onsite.  Rivergate is a certified Clean Marina and Customs and Quarantine Port.