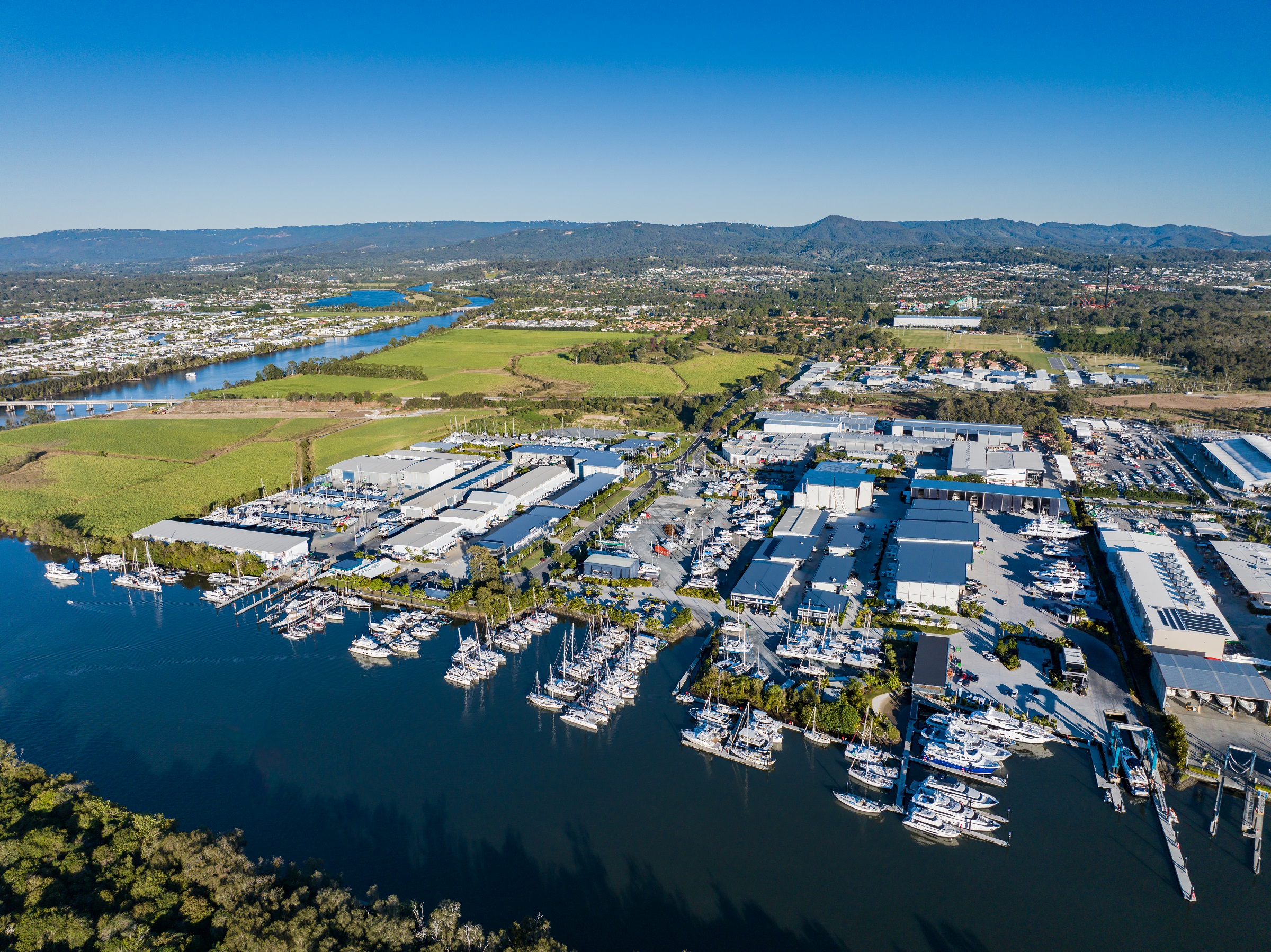 COOMERA, GOLD COAST: Australia's marine manufacturing hub is set to sparkle brighter this Saturday 21st October as the highly anticipated Gold Coast Marine Careers Open Day will be held at the Coomera Marine Precinct.
In an ambitious collaboration between all of the marine and maritime industry under Marine Jobs, the event is designed to appeal to both students and those contemplating a career pivot to the marine sector.
"The Gold Coast stands as Australia's heart of marine manufacturing. The open day is a golden opportunity for many to not only immerse themselves in the boating lifestyle but to carve a promising career from it." enthused David Good, CEO of Superyacht Australia.
The event aims to address the mounting skills shortage in the Gold Coast region, and endeavour to bolster its workforce by a significant 10%. With the current momentum surrounding the Spit Master Plan and the looming Northern Marine Precinct Steiglitz Master Plan, the need for skilled marine professionals has never been more pronounced.
27 Waterway Dr, Coomera, earmarked as the event's bustling muster point, will be a hub of activity and exploration. Here, both small and medium enterprises from the marine industry will converge, all eager to showcase their prowess and scout for fresh talent. A central highlight will be the physical jobs board, bridging career seekers with tangible employment opportunities. The arena will also provide live information sessions, highlighting careers within superyachts, defence, advanced manufacturing and design, local manufacturing, and marine tourism.
Distinguished as the Southern Hemisphere's most expansive marine activity hub, the precinct boasts iconic brands such as Riviera Australia, Maritimo, The Boat Works, Gold Coast City Marina, and BRP-Telwater. Their collective global reach signifies the strength and synergy of 150 businesses within this dynamic supply chain.
The Gold Coast marine industry stretches further than what exists within the bustling Coomera Marine Precinct as it stretches from the Tweed Coast in the south to the Logan City Council border in the north. The suburbs throughout the Gold Coast are home to many marine industry leaders of a global supply chain searching for their next generation of talent, including:
Marine Air Flow (Miami-based): Specialising in the manufacture of engineering systems, it plays a pivotal role in the maritime industry. The need for design and system focussed young people is a demand that has not been met.
Scimitar Power Catamarans (Staplyton-based): Known for its bespoke power catamarans that are designed manufactured within South-East Queensland, this brand champions innovation and precision
The Tour Collective (Southport Spit-based): With their Hopo (hop on hop off) program, Sea World Cruises and Whale Watching and the See Moreton Dolphin Cruises, they offer myriad opportunities for aspirants to catapult their superyacht career aspirations with mentoring and traineeships in the local tourism sector.
What's on the Agenda?
Awareness and Education: Attendees will gain insights into the multifaceted career trajectories within the marine industry.
Networking: A unique platform allowing attendees to mingle with marine industry connoisseurs.
Promotion of Diversity: The event will emphasize the need for greater diversity, especially targeting women and first nations people.
The open day is targeted to attract a wide variety of participants including high school and university students, defence personnel transitioning to civilian roles, and those eyeing a career change.
From interactive tours running every 30 minutes of Riviera Australia, Maritimo, The Boat Works and Gold Coast City Marina to riveting keynote sessions commencing at 9:30am from the muster point, participants can choose their own adventure to tailor this event to suit their career aspiration needs. Opportunities for networking, coupled with hands-on exhibitions, make for a day that promises an ocean of possibilities.
From electrical to engineering, to the world of sales to the corridors of superyacht crewing, the expanse of the marine industry is truly limitless. The Gold Coast Marine Careers Open Day 2023 serves as a beacon for those looking to navigate these waters.
For a detailed program, registration information, and live updates, scan the provided QR code (for print see below).
This event is supported by the City of Gold Coast, the Department of State Development Infrastructure Local Government and Planning, Gold Coast Regional Jobs Committee, Workforce Australia – Local Jobs Program, Advanced Manufacturing Hub – Dept. of Water & Regional Manufacturing and Pantaenius Yacht Insurance.