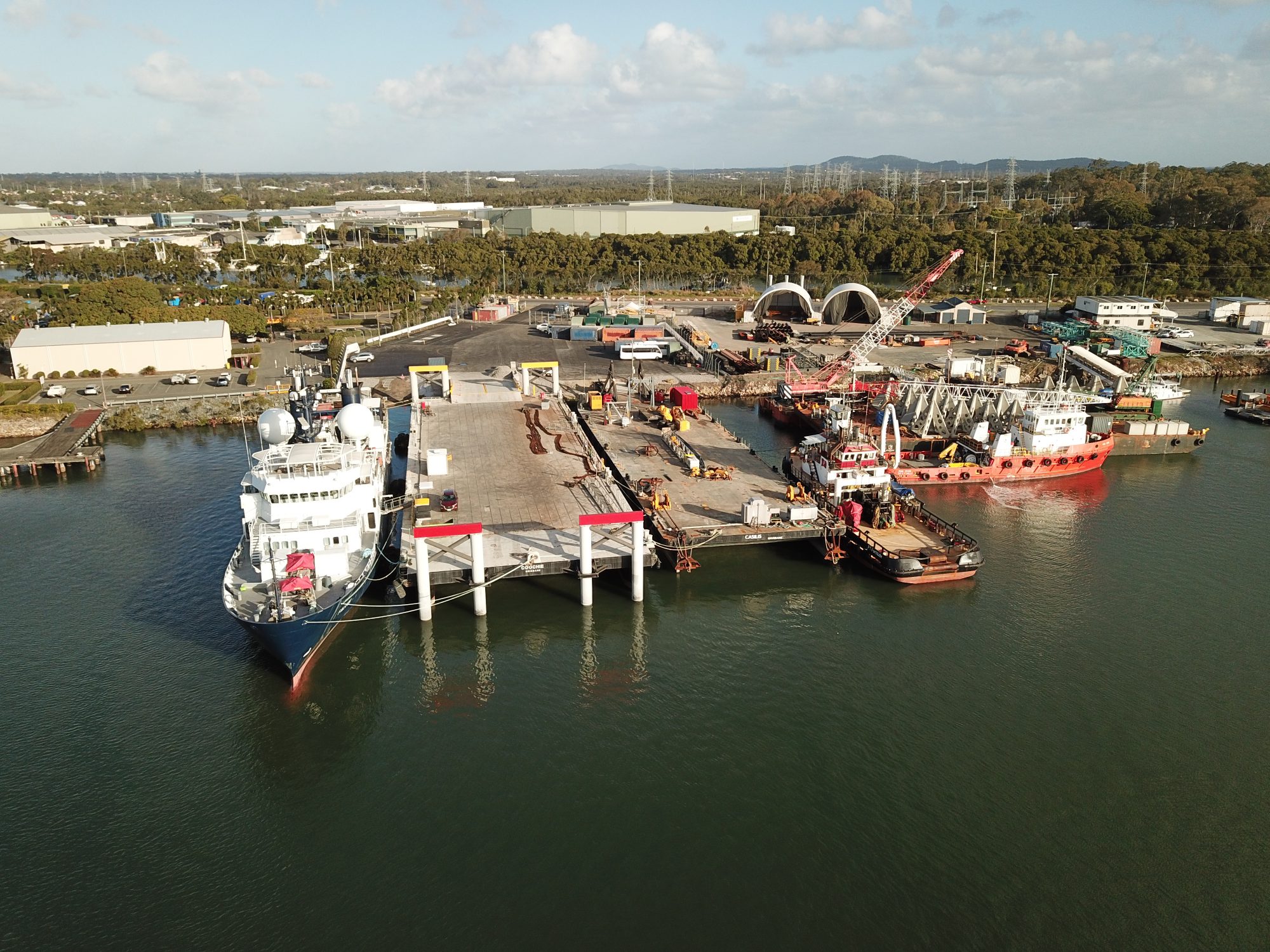 Pacific Tug Group (PTG) and Gold Coast City Marina & Shipyard (GCCM) will now be collaboratively operating, managing and marketing Pacific Marine Base Brisbane (PMB), as a Superyacht on-water refit facility on the Brisbane River at Murarrie.  The existing facility has in-water infrastructure for yachts up to 100 metres with a new working dock for yachts up 120 metres currently under construction.
Having pioneered best practice methods for delivering complex and sensitive works in-water at their Coomera River facility on the Gold Coast, GCCM has partnered with PTG to oversee the Project Management and marketing to Superyachts at PMB on the Brisbane River. The partnership couples PTG's existing on-water infrastructure with GCCM's Project Management and operational expertise.
"Over 20 years of operation, we have developed world class project management procedures and leading capability for managing on-water work.  As the yachts coming our way are getting larger, the infrastructure needs to keep up and this facility on the Brisbane River will fill a gap now.  We know what our customers need, want and deserve, and with the existing work docks and new working docks, we can deliver this service for yachts up to 120 metres," explained Mr Trenton Gay, CEO of GCCM.
The site based at 50 Paringa Road, Murarrie Queensland offers 330 metres of shoreline on the Brisbane River providing deep water access of up to 10 metres, unrestricted air draught, and two work berths of 100 metres each.  Heavy vehicles and cranes can easily access the dock and shore-based support includes engineering and fabrication workshops.  Owners of the facility, PTG is constructing an additional dock for yachts up to 120 metres with the same access.
The facility also boasts a Customs and Bio Security 'First Point of Entry' where international vessels and crew can clear in on arrival.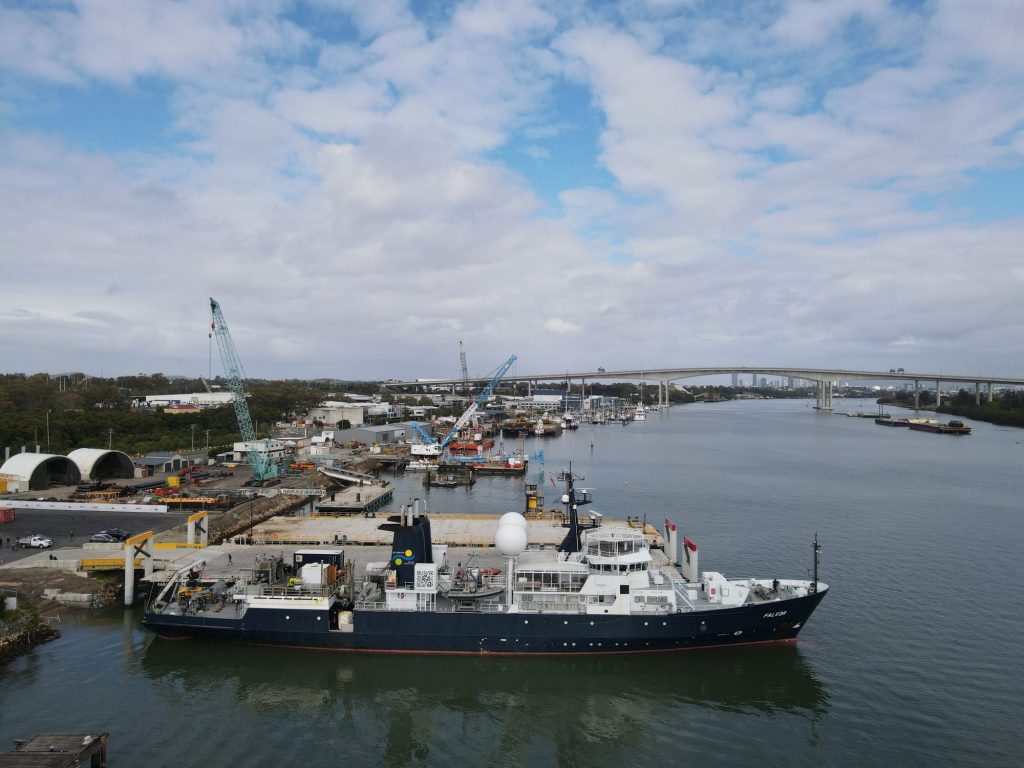 "PMB is situated in an outstanding location on the Brisbane River within the trade coast precinct.  It offers immediate connection to major road networks; deep water access and mooring; heavy lift capabilities; cargo load out; in-water refit capabilities and on-site trade services including boiler making & fitting. Partnering with GCCM provides the Superyacht industry with access to both a great facility and experienced project management team," says Mr Chris Peters, CEO of PTG.
Mr Peters went on to say that "Pacific Tug is looking forward to working with Mr Gay and his team at GCCM to bring an additional layer of support to the superyacht industry."
The team has already begun with an 85-metre research vessel completing significant engineering works to deck equipment with GCCM tenants Pacific Maritime Solutions and Sweep Marine Services working in situ.
"The necessary ERAs and permits are in place to allow us to complete above the waterline work including total hull and superstructure refinishing projects; something we have successfully delivered at our Gold Coast facility for yachts up to 73 metres.  We will continue to invest into the site adding spaces for crew recreation and other trades to service refit customers.  We are taking this to market to say GCCM has the capability, know-how and infrastructure to take on immense projects.  Queensland and Australia have proven to be a safe place in this pandemic world and that will continue on well into the future," added Mr. Kevin Altera GM Operations and Business Development.
www.gccm.com.au | www.pacifictug.group