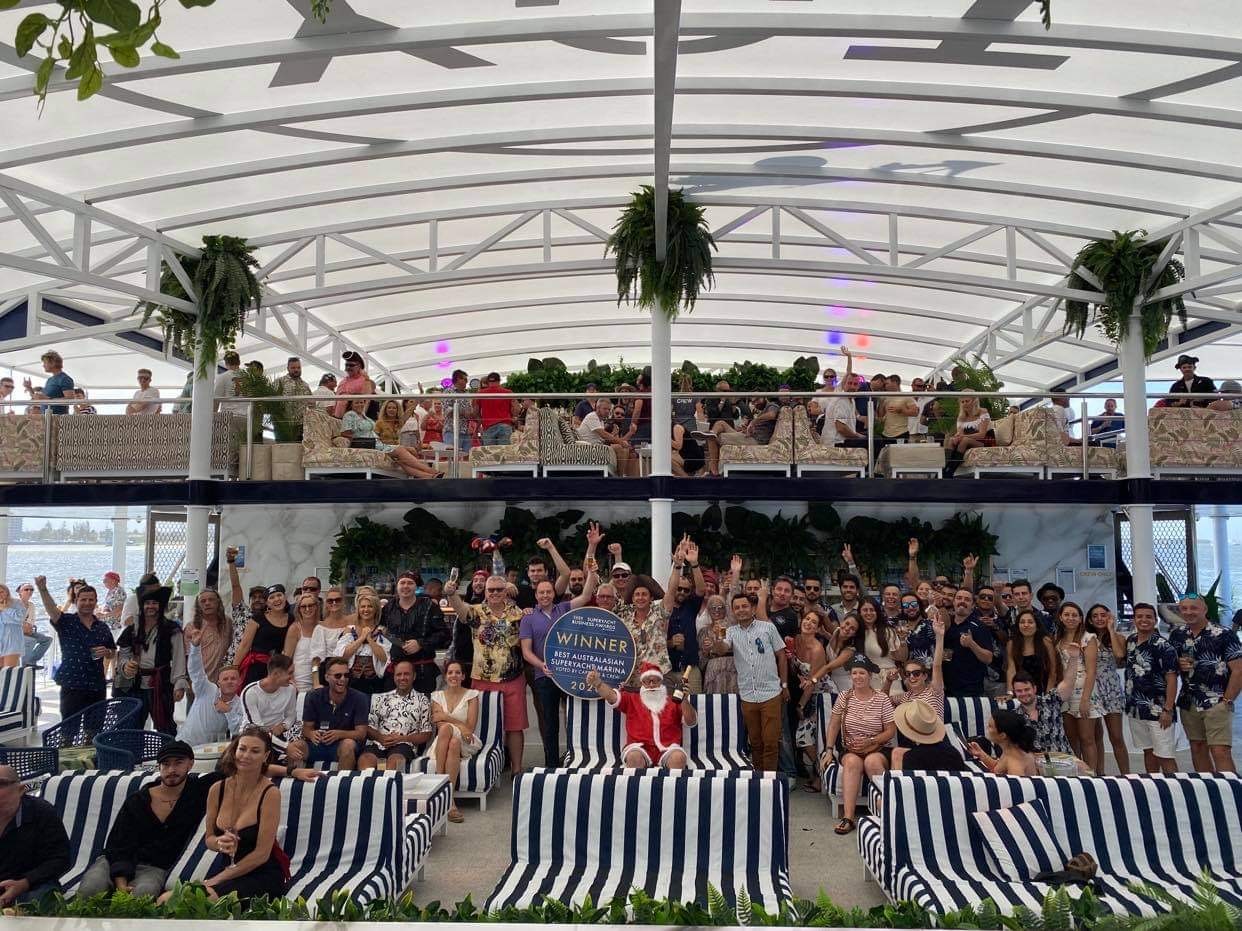 After an exhaustive search for the world's leading superyacht businesses, a 15,000 strong network of crew and captains have voted Gold Coast City Marina & Shipyard (GCCM) as Australasia's leading superyacht marina in ACrew's inaugural Superyacht Business Awards.
The voting was based on the marina that provided the best standard of services and facilities to superyacht captains and crew as well as a willingness to assist superyacht guests; ensuring a comfortable and enjoyable stay.
"We are humbled and proud to be recognised by this award. We share it with all of our onsite tenants and partners. It is truly a team effort," stated GCCM's CEO, Mr Trenton Gay.
"When we launched the concept of GCCM over 20 years ago, our aim was to design the best marina and shipyard facility which would be the base for Australia's leading marine trades offering the very best in customer service and quality. We believe we have achieved this and through ongoing investment, improvements and expansion of the site, we continue to meet the needs of the global superyacht fleet."
ACrew launched their Superyacht Business Awards in 2020 to celebrate leaders in Superyacht Marinas, Provisioning Companies, Insurance Companies and Superyacht Agents identifying the leaders in each region and category. A panel of senior captains narrowed the nominations to a select short list on which ACrew's international network of 15,000 crew and captains voted for their favourite.
In a virtual ceremony on the 7 December 2020, the winners were announced and GCCM was the only Australia-based company to win a regional category. Coral Seas Marina Resort were runners up in the same award and Seal Superyachts, a network of support agents which includes GCCM, won the best Superyacht Agent for Australasia and Asia.