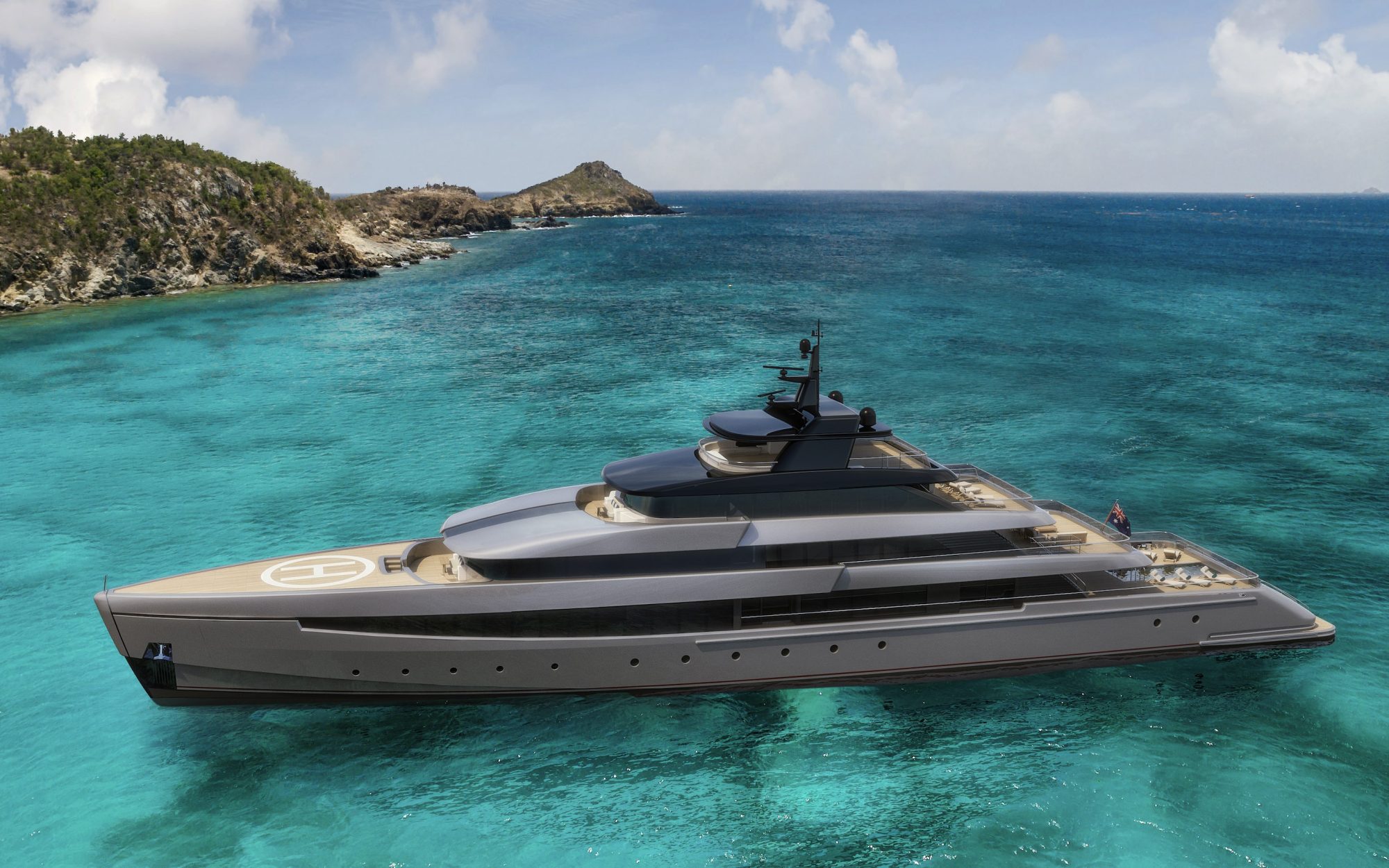 Australian custom superyacht builder Echo Yachts and multi award-winning superyacht designer Sorgiovanni Designs announce their latest collaboration on an exciting new range of 60 – 90m steel monohull superyachts and explorer yachts.
Ahead of this weeks Monaco Yacht Show the team proudly share an insight into their visually striking 70m steel hulled EY70 superyacht design which is featured amongst others on Echo Yachts new website in the Superyacht Design Collection.
EY70 features fresh contemporary styling, foredeck touch & go helipad and a resort-style alfresco swimming pool area towards the stern. Well balanced interior and exterior design layout, features and proportions spanning 4 decks are sure to deliver a highly luxurious and relaxed onboard lifestyle experience together with long range cruising capability.
With a focus on fuel efficiency, stability and innovation, EY70 will be capable of 18 knots top speed and deliver comfortable long range cruising of up to 5000 nautical miles.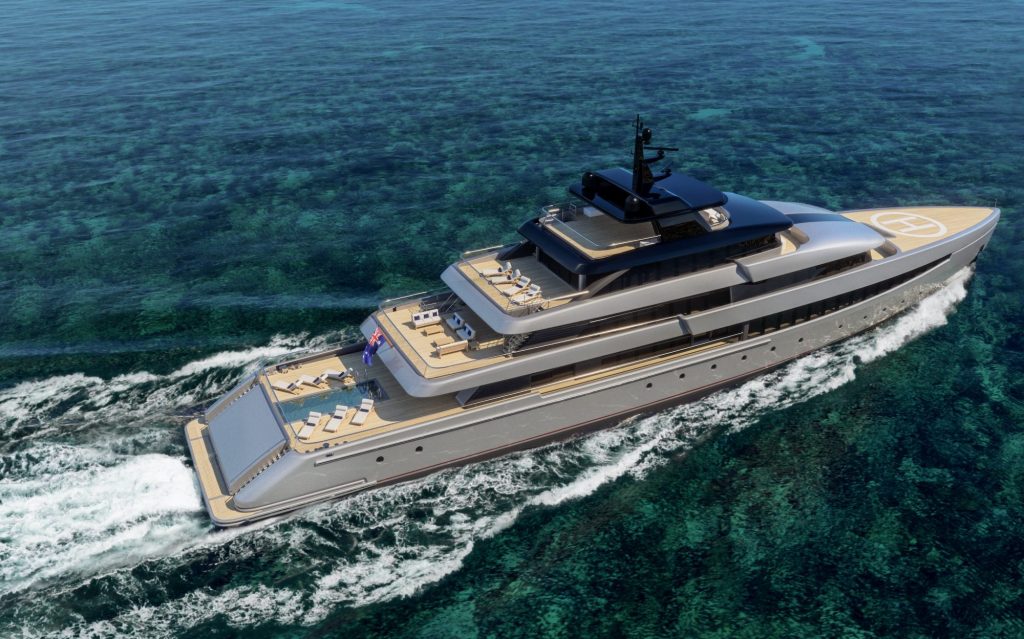 Sam Sorgiovanni of Sorgiovanni Design explains: "The design ethos when penning the 70m was to create a Yacht that would provide a versatile platform with spacious accommodation, functionality and flexibility over 4 decks . 
The platform utilises a Steel hull with Aluminium superstructure or can be optioned as an all-Aluminium construction. Echo yachts are masters in the field of aluminium ensuring high quality, reduced weight and displacement, efficient propulsion yet with volume and space where needed allowing for generous accommodation on all decks .
The objective for the exterior styling was to create a restrained, timeless, yet bold profile with long linear lines and contrasting elements of glass and paint to give a sleek well-proportioned and striking presence.
The result is a design that can be customised and personalised to a client's exacting requirements and taste. The interior design can be designed to every owner's highest expectation and needs. 
The team at Echo Yachts have the skills and expertise to create a truly individual and remarkable yacht and I look forward working on this exciting project together"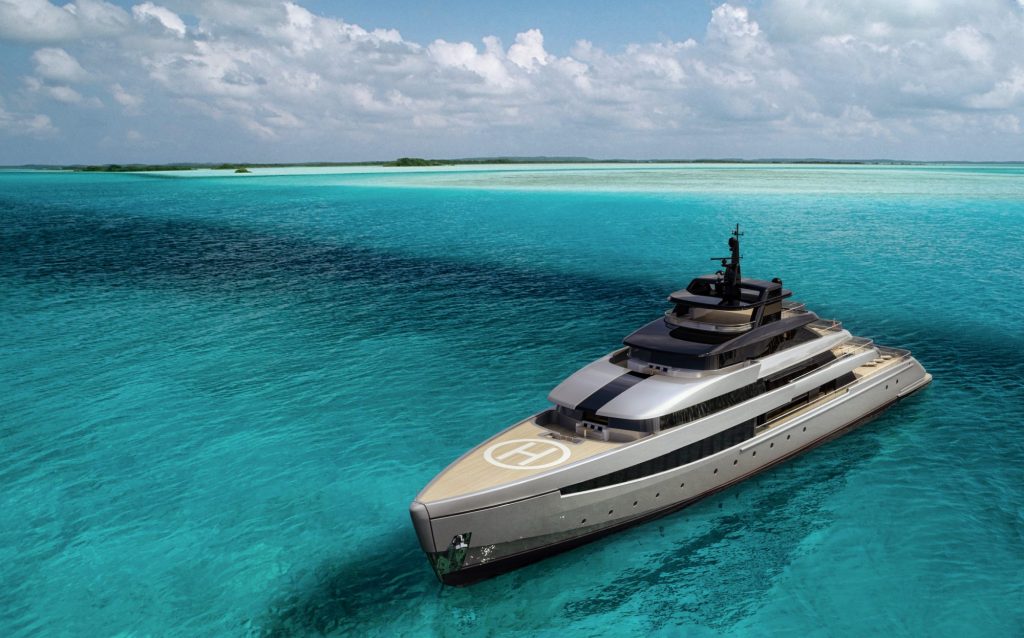 Echo Yachts pride themselves on offering innovative and flexible solutions to clients, translating into the Interior and Exterior of EY70 being customisable as seen in some profile options below, as well as ensuring that unnecessary behind-the-scenes cost and complexity are minimized so the yacht owner can invest more into the areas they and their guests actually see, use and experience.



Situated near Perth in Western Australia and recognised as one of the newest, most innovative superyacht manufacturers in the world, Echo Yachts is perfectly positioned to create bespoke superyachts for clients in Australia, neighbouring Asian countries and worldwide.
Reminiscent of the last peak in Australian superyacht building during the early 2000's, the Australian Dollar has dropped significantly over the last 18 months. Combined with the firms highly skilled and efficient workforce, this enables Echo Yachts to provide extremely competitive pricing on newbuilds and refits – significantly cheaper than European builders whilst delivering the necessary high levels of quality and finish. Buyers can use the large saving to cover years of running costs or can provide them a larger vessel for their budget.
Echo Yachts will be attending this week's Monaco Yacht Show and the Fort Lauderdale International Boat Show towards the end of October, available for sales enquiries and appointments.
Sales enquiries:    sales@echoyachts.com.au
Chris Blackwell:   +61 (0)410535005
Mark Stothard:     +61 (0)418920271