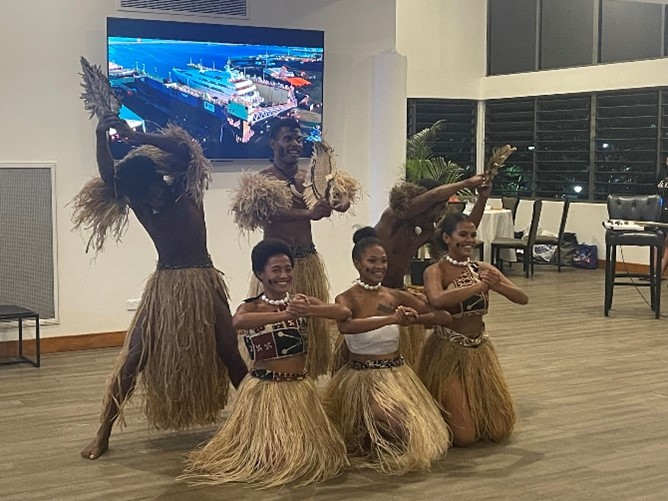 The second annual Australia Fiji Rendezvous sponsored by Benetti Yachts was held on August 12, 2022 at Port Denarau Marina, Fiji.  Fourteen superyachts were in attendance, with all enjoying a busy season in Fiji and eager to receive updates on the Australian superyacht industry.
Superyacht Australia members Rivergate Marina & Shipyard, Super Yacht Group Great Barrier Reef and Gold Coast City Marina & Shipyard attended a full day's program of activities commencing with the Morning Tea Expo; followed by the Captains' VIP Lunch and culminating with the Crew Networking Party in the evening.
David Good, CEO of Superyacht Australia, said, "Fiji has been a haven for all yachts during Covid with its successful Blue Lane initiative allowing access for yachts, crew and guests during a time when the majority of the world was closed. It is great to once again host an event there for yachts and crew ensuring all have a great time."
The activities were all held at the new Sails@Denarau, in the Denarau Yacht Club overlooking the superyacht marina.  The Rivergate Marina & Shipyard's VIP Captains' Lunch was well attended with 17 guests and was a great opportunity for the Australian and local Fijian key industry personnel to talk to visiting yachts about their upcoming plans and the charter opportunities now available in Australia.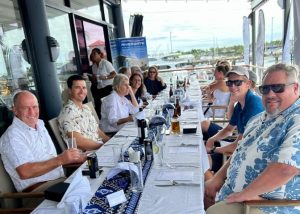 Virginia Edwards, Manager of the Super Yacht Group Great Barrier Reef, said, "Superyacht Group Great Barrier Reef was again the proud sponsor of the BBQ Cooking Competition at the Australia Fiji Rendezvous this year. The event provided a great opportunity to reconnect with some of the vessels we had spoken with in Tahiti last month and to meet new owners, captains and crew.  The event also provided a platform to engage with the local Fijian agents and marinas, strengthening our relationships with our South Pacific neighbours.  We look forward to welcoming more superyachts to Australia and the beautiful Great Barrier Reef region in the very near future."
KVH Coursemaster hosted the evening Networking Party for the crew from all 14 vessels at the marina who mingled with local Fijian and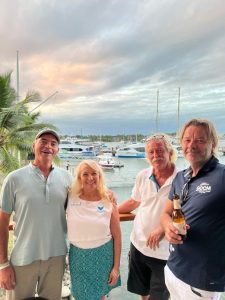 Australian industry representatives while they enjoyed the festivities. A traditional Fijian dance was performed by VOU Dance Fiji and a local band capped off the night's festivities.
Superyacht Australia would like to thank our sponsors, Benetti Yachts, Rivergate Marina & Shipyard, Super Yacht Group Great Barrier Reef, KVH Coursemaster and our event attendee Gold Coast City Marina & Shipyard and all the superyacht captains and crews. 
David Good, CEO of Superyacht Australia concluded "As well as promoting Australia as a destination, Superyacht Australia looks forward to working alongside Fiji to encourage vessels to stay in the South Pacific for longer with Australia's refit and maintenance complimenting Fiji's cruising grounds.  Superyacht Australia would not be able to host this event without the support of Port Denarau Marina and the local agents Yacht Help, Yacht Partners Fiji and SEAL Superyachts."
View the complete gallery here: https://www.superyacht-australia.com/2022-australia-fiji-rendezvous/