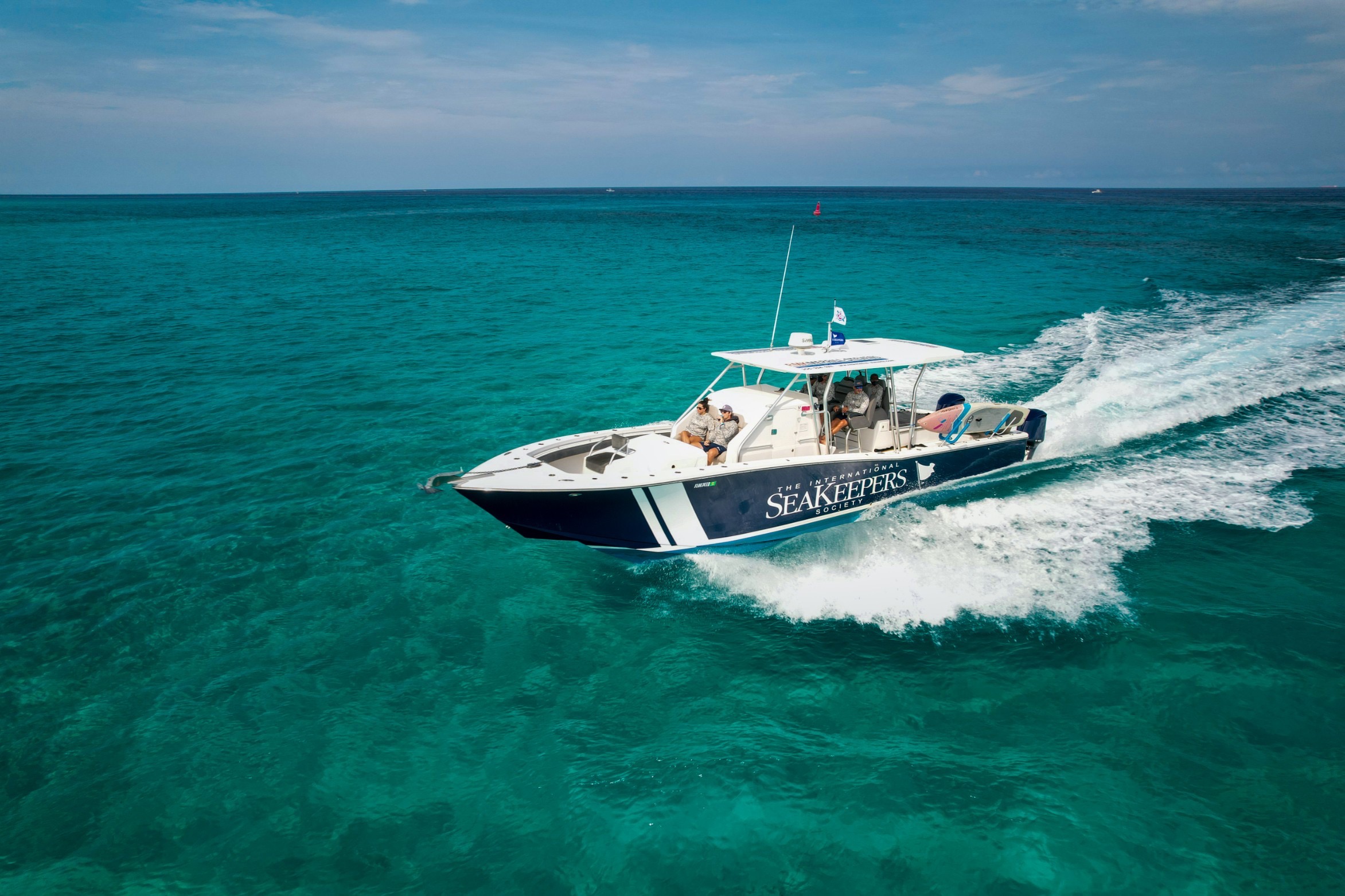 Coral Sea Marina announces a new partnership in marine conservation with the international not-for-profit organization, The International SeaKeepers Society, in a further step to promoting marine education, citizen science and research opportunities.
The International SeaKeepers Society (SeaKeepers) is dedicated to facilitating research, conservation efforts, and education by connecting the yachting and boating community with the scientific and academic communities.
SeaKeepers supports marine science and education by utilizing privately owned yachts and vessels to act as platforms for oceanographic research, educational outreach, and marine conservation. Coral Sea Marina has joined their fleet of marine industry partners, as a dedicated Marina Partner, proudly the first in the South Pacific.
'We are incredibly excited to join the SeaKeepers' Marina Partner Program with a view to raise awareness and promote ocean conservation to our marina guests, visiting Superyachts and the wider boating community' explains Joscelyn O'Keefe, Head of Marketing and Business Development, Coral Sea Marina.
"We are uniquely positioned on the doorstep of the Great Barrier Reef to facilitate participation in ocean conservation programs and the citizen science movement to both privately owned vessels and our commercial tourism operators."
Founded in 1998 by a small group of yacht owners who were alarmed at the deterioration of the natural environment, SeaKeepers has grown to enable the yachting community to take full advantage of their potential to advance marine sciences, facilitate scientific discovery and raise awareness about global ocean issues.
"SeaKeepers is thrilled to have Coral Sea Marina as our first South Pacific Marina Partner.  Their efforts in being a Clean Marina and creating the Coral Sea Academy as their commitment to educating people on protecting our marine environment, aligns with the SeaKeepers mission.  We are looking forward to the work we can accomplish as partners."  – Melissa White, Program Development Manager, South Pacific, SeaKeepers.
Based out of Coral Gables, Florida, SeaKeepers now has marine industry partners from across the globe. The organization runs several yacht-involved programs to help accomplish their mission.
Most notably, interested vessels are encouraged to sign up to become a DISCOVERY Yacht. The DISCOVERY Yacht Program allows private vessels to partner with SeaKeepers through Scientist-Led Expeditions, Citizen Science, Educational Outreach and Community Engagement.
Vessel involvement ranges from participating in concise seabed mapping, as part of The Nippon Foundation-GEBCO Seabed 2023 Project, to monitoring manta rays in Australian waters, as part of Project Manta.
"By joining the DISCOVERY Yacht Fleet the boating community can use their vessels and their time to make a real difference out on the water", explains Ms O'Keefe.
"Whether by documenting encounters with local marine life or capturing important scientific data whilst cruising the water of Australia and the South Pacific, partnering with The International SeaKeepers Society provides everyday people to actively contribute to the crucial work of ocean conservation".
For information on The International SeaKeepers Society, visit seakeepers.org.