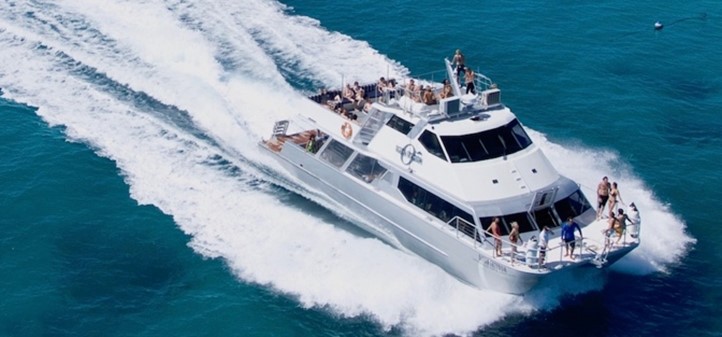 Hybrid-Electric Powered 24M Catamaran Eco Great Barrier Reef Experience
Local family owned and operated, Cairns Premier Great Barrier Reef & Island Tours is to build the first electric hybrid commercial Eco Catamaran operating on the Great Barrier Reef as part of Volvo Penta's pilot project as a first step in the evolution of achieving cleaner energy solutions for Great Barrier Reef Tourism with enhanced passenger experience. 
For almost three decades, owners Perry Jones and Taryn Agius, continue to operate two boutique-style, guest-oriented Great Barrier Tours in Cairns – their 16M sailing schooner "Ocean Free" and their 20M Motor Catamaran "Ocean Freedom", and they have been researching cleaner energy solutions for the last 10 years.
They are very excited to be working on this with Volvo Penta who are keen to innovate products that meet the requirements for customer success, people, environment and others before moving towards serial production.   
This project demonstrates the serious commitment of Cairns Premier Great Barrier Reef & Island Tours and Volvo Penta to strive to find cleaner energy solutions whilst still maintaining the operational requirements and passenger experience required for a successful Great Barrier Reef tour.
19 Oct 2022