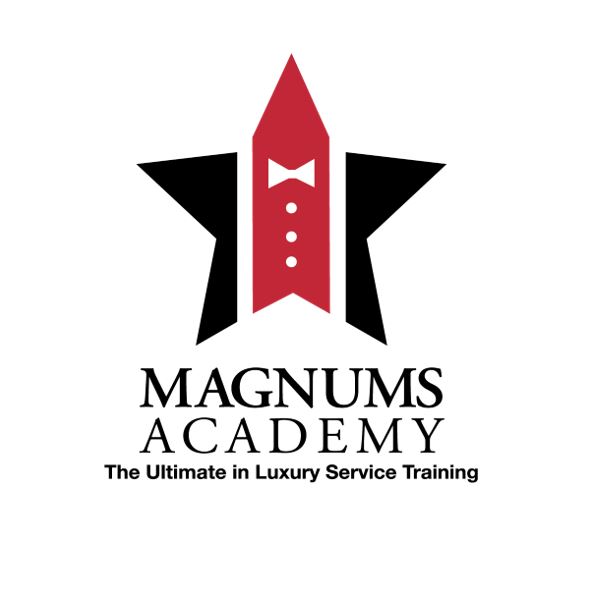 For the first time ever, hospitality professionals in Australia can become accredited through the prestigious Guidelines for Unified Excellence in Service Training (GUEST) program.
It's an exciting time for the hospitality industry. As the world starts to reopen after COVID isolation, people will be seeking comfort and luxury in hotels, resorts, and especially superyachts with the passage of the Special Recreational Vehicles Act at the end of 2019. Fortuitously, Magnums Academy — one of the world's pre-eminent hospitality training institutions — offers students the ability to take certificate courses in the GUEST program, developed and recognised by industry leaders such as the International Association of Marine Institutions (IAMI) and the Professional Yachting Association (PYA). 
For Josephine Ive, prolific director and principal trainer of Magnums Academy — one of the first female butlers in the UK who has served dignitaries, royalty, and celebrities — this is an outstanding opportunity for existing and aspiring superyacht interior hospitality professionals in Queensland to significantly advance their careers and gain a competitive edge in Australia. Josephine Ive knows that with the expected increase in international vessels operating in Australian waters, standards will be high — and her students will be ready.
A new system has been developed by Magnums Academy in response to the many students who are constrained with the COVID19 regulations still in place in many parts of the world, but still want to feel motivated through study and gain some certification.
Magnums offers many programs but the first IAMI/GUEST accredited online Advanced Interior Service program in its new format is now available. (Download full digital brochure here https://www.magnumsacademy.com/digital-brochure/ )
In its new format of 2 parts, this program offers the chance for existing Yacht Interior Crew to study online the accredited Theory (Part 1) of Advanced Interior Service Certificate Program followed by the Practical Assessment (Part 2) of Advanced Interior Service Full IAMI GUEST Certification program at a later date of your choice.
This program in its new style will actually offer the student a far deeper understanding of the many topics set down by IAMI GUEST accreditation, it delves thoroughly into the necessary subjects required to advance your career to Chief Stewardess, with more time spent on the Theory than the current 3 day program offers,  thus enhancing the outcomes and results accordingly. Delivered via Zoom or Skype students will enjoy the instruction by well-qualified instructors at their own pace.
Through a combination of Face2Face online instruction, practical demonstrations, practice exercises and assignments research and study, and skills testing, students will learn advanced techniques of superyacht dining service guest management under the following heads:
Flair — range of stylish table/plate settings
Technique — Silver Service, Butler Service, Synchronised Service, and managing service delivery • Style — themed events, including wine tasting events for guests
Specific topics include:
Service Recovery Models
Contingency plans for food and beverage service operations
Supervisory skills for guest service
French terminology
Luxury menu items, condiments, accompaniments, and confectionery
Events and destination services
This course is taught solely in the English language.
This accreditation will allow graduates here in Australia to qualify for incredible jobs overseas — particularly in the Mediterranean and the Caribbean.
Magnums also provides acclaimed training and certification programs for butlers. The prestigious Magnums programs continue to be offered internationally, training world class luxury hospitality staff who have been deployed – or will be deployed – all over the globe. The digital brochure can be downloaded here. More information about Magnums Academy and its programs can be found at www.magnumsacademy.com.
Magnums Academy is internationally recognised as a leader in superior luxury hospitality training for the modern world, setting industry standards with its Luxury 7 Star Hotel Butler Service and other certification programs. Graduates have gone on to serve in the world's most elite and famous luxury hotels, resorts, and superyachts — even heads of state. Training programs include food service, wine and beverages (including bartending), floristry and plant maintenance, interior valet services, housekeeping, and administration/human resources.
---
Josephine Ive
E: josephine@magnumsacademy.com
M: +61 419533834