1-3 Shingley Drive, Airlie Beach
QLD 4802
Contact Kate Purdie
+61 07 4946 2400
+61 488 036 348
Fax +61 07 4946 2444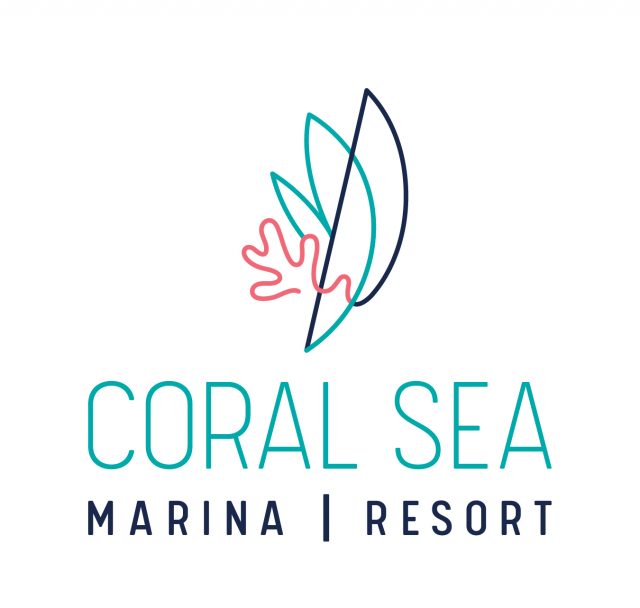 Coral Sea Marina Resort is the perfect port from which to explore the Great Barrier Reef and Whitsunday Islands. As the first marina in Queensland to attain 5 Gold Anchor Platinum Global Marina Accreditation, Coral Sea Marina Resort provides an internationally recognised quality benchmark of facilities and services.
In 2022, CSMR was awarded "Best Superyacht Marina" in the ACREW Superyacht Awards, in addition to being awarded Australian Superyacht Industry Service Provider of the Year in 2021, both of which are testament to their mission of providing exceptional service in terms of quality and value. The vibrant marina resort precinct with a range of shoreside services and leisure activities makes CSMR the marina of choice with captains and crew across the globe.
Coral Sea Marina Resort has been designed with Superyachts in mind with berthing available for vessels up to 80m/ 5m LAT. Voted Australian Superyacht Service Provider of the Year in 2021, Coral Sea Marina Resort offers the perfect port for crew rest, relaxation and marine support at the heart of the Great Barrier Reef.
Superyacht Facilities
• Premium berthing for vessels up to 80m
• Deep water berths to 5m LAT
• Power up to 125 amps
• Fuel: high flow diesel with cam lock
• In-Berth Pump Out
• Two private helipads with transfer service
• Courtesy car fleet
• Dedicated Superyacht arm with CCTV monitoring and security gate access
• Night Security
• Superyacht Storage Facilities
• Premium Car Parking
• Mobile Cleaning Platform
• Crew Lounge (The Lookout Lounge)
Marina Services
• Marine support services include electrics and electronics, marine mechanics, dive shop, chandlery and rigging, vessel management services, haulout facilities (up to 60 tonne), boat yard and sail repairs.
• The vibrant marina village precinct has a range of restaurant dining options including The Garden Bar Bistro, The Rocks – Restaurant, Bar & Pool Club on the waterfront, Sorrento Restaurant & Bar, Bohemian Raw café and the Kiosk cafe, all perfect for crew relaxation.
• The 77 room boutique hotel at the marina resort features fantastic facilities including newly renovated 25 metre pool, private beach, pool club and Blush Spa
• The Coral Sea Gardens will provide a spectacular 2.5 hectare parkland area, filled with lush natives and shade – a great space for fitness and relaxation.
• Quality local suppliers, including seafood, butchers, florists, grocers, dry stores are available to cater for your provisioning needs and will all deliver directly to your vessel
• The marina is home to a vast range of leisure experiences servicing the Whitsunday islands and the Great Barrier Reef – jetboats, jet skis, helicopter tours, sailing day and overnight trips.
• Short stroll to the vibrant township of Airlie Beach – famous for its lively nightlife and laid back tropical atmosphere.