Event Navigation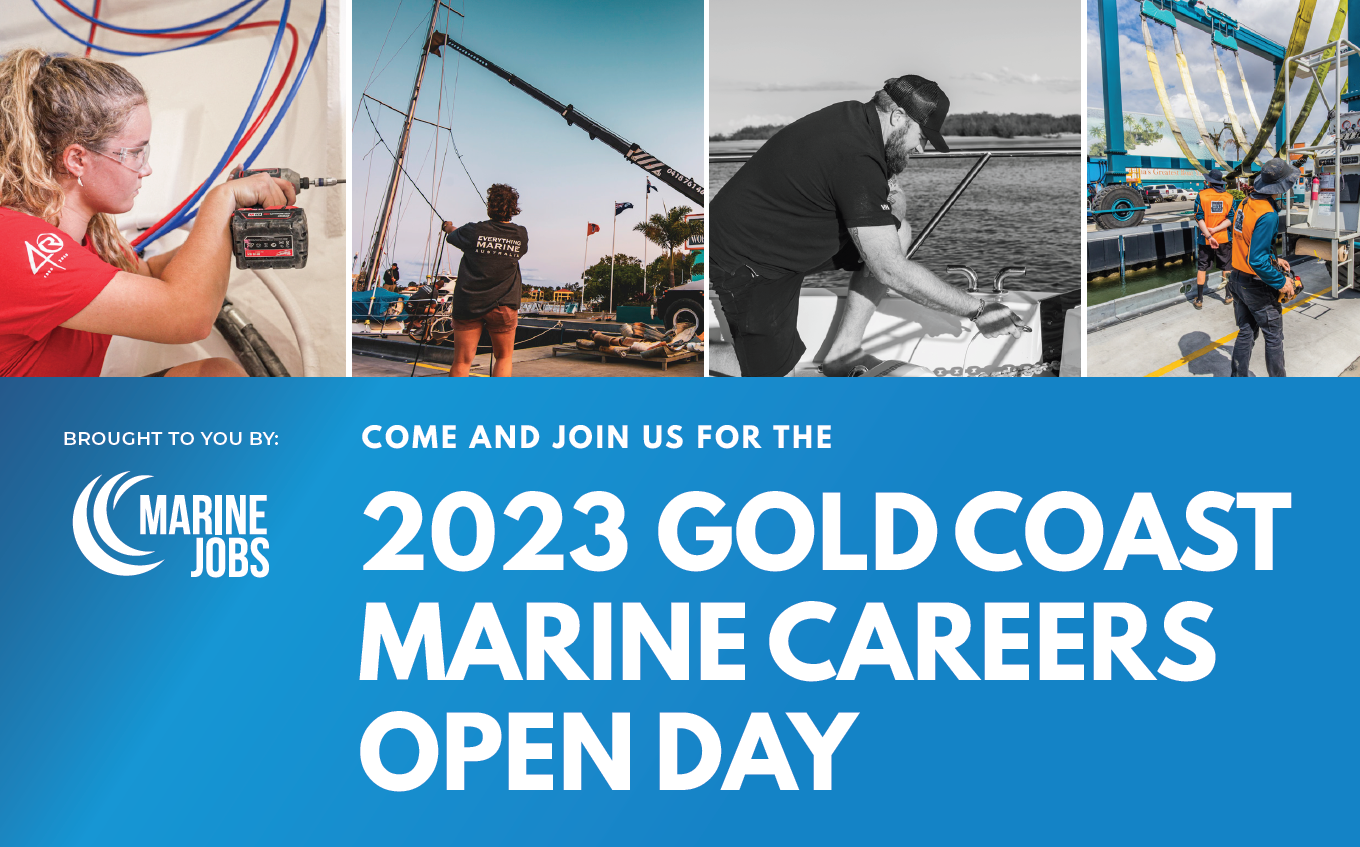 INTERESTED IN ATTENDING?
Interested in a career in the marine or maritime industries? Come and attend the FREE Marine Careers Open Day event at the Gold Coast Marine Precinct to see the variety of careers on offer. Talk to companies about current job vacancies as well as training options and career pathways.
Tours will be running throughout the Precinct so you can see firsthand what the Gold Coast Marine/Maritime Industry is all about!
For more information on attending, see event flyer HERE
Register your attendance HERE
---
BUSINESS PARTICIPATION:
Is your business finding it increasingly difficult to recruit new staff? Come and showcase your business to the sector's future workforce at this industry-led FREE event.  
Tours will be running throughout the precinct to show interested career seekers what working in the marine/maritime industry is all about.  
Event Flyer HERE
If your business is interested in participating, please complete the following Expression of Interest Form HERE
Any questions about the event, please contact Maddie Spencer at mspencer@aimex.asn.au