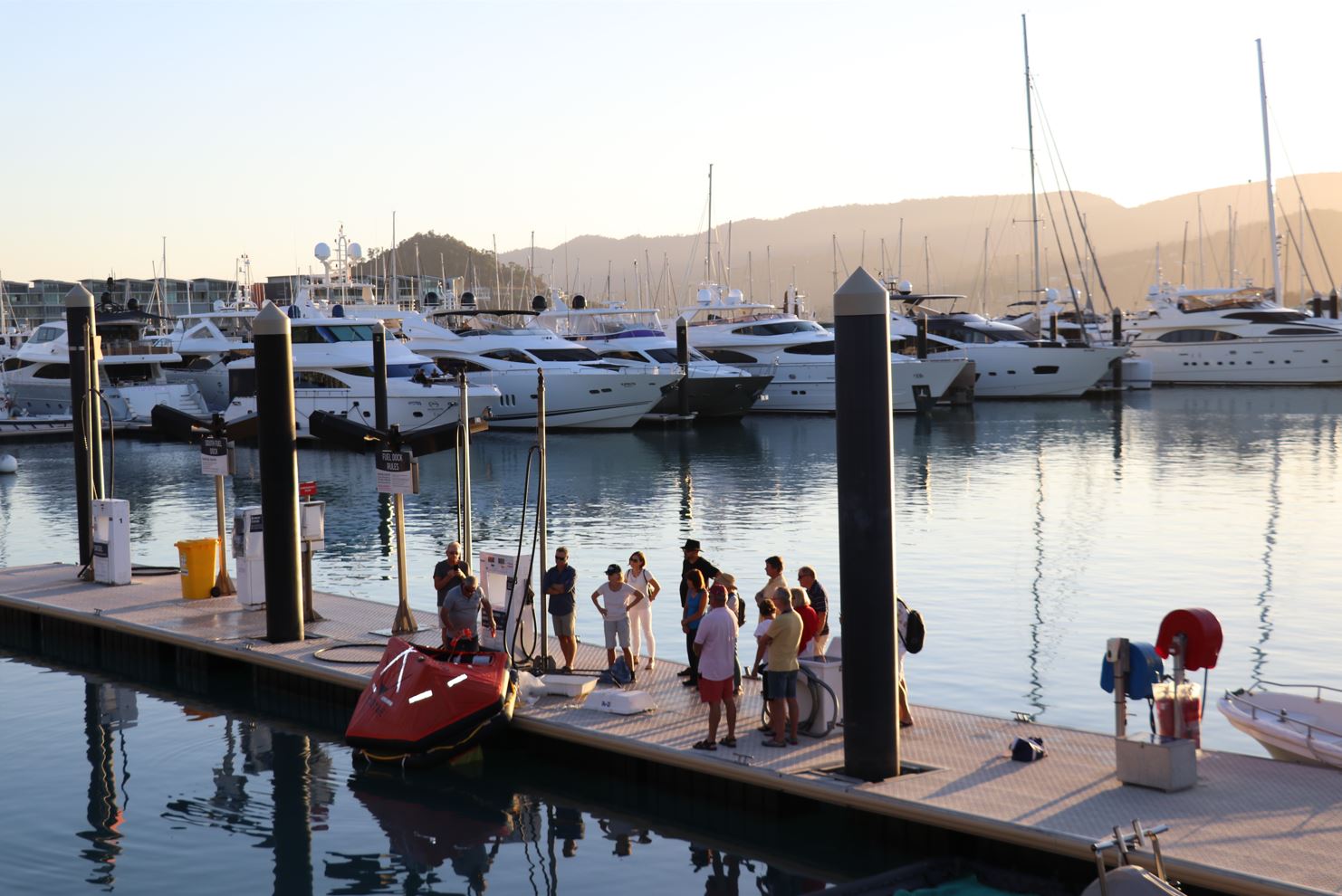 With the tropical winter months well underway and the Whitsunday waters welcoming the annual migration of cruising yachts here to explore our spectacular backyard, Coral Sea Marina is proud to announce the return of the "Better Boating" series of free training events, as part of the Coral Sea Academy.
Following the success of the 2021 "Better Boating" series, the Coral Sea Academy welcomes back partners, Mainstay Sailing and Volunteer Marine Rescue Whitsundays, who will, over the course of four weeks in July, provide the perfect opportunity to encourage better boating practices through a series of informal, fun and engaging sessions.
"With thousands of yachties either choosing to live here in the Whitsundays, or visit each year, the Better Boating series was created to bring people together to learn about how they can boat safely, enjoy their time on the water, and help protect the incredible marine environment that is on our doorstep", explains Joscelyn O'Keefe, Marketing, Sales and Service Manager at Coral Sea Marina.
Whether you've just purchased your first boat or you've been sailing for decades, the Better Boating series targets every experience level. The sessions are all free, informal and designed to be enjoyable for all who attend.
From boating basics such as safety at sea, through to navigation and radio or tender operation, these sessions allow people to increase their boating knowledge, learn additional skills, gain confidence and network with like-minded crew.
The Better Boating series will be on every Tuesday throughout July and kicks off with "Safety at Sea" on Tuesday 5th, from 5.30pm at Coral Sea Marina's The Lookout Lounge, hosted by the Volunteer Marine Rescue Whitsundays. This event will include great tips and advice, plus an exciting practical demonstration with a working life raft.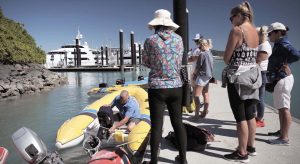 "Volunteer Marine Rescue Whitsunday often see plenty of incidents that could easily have been avoided with better planning and preparation", Mal Priday, President of Volunteer Marine Rescue Whitsundays explains.  
"This event is a great opportunity for boaters to receive an educational experience in an informal environment so they will be better equipped with knowledge that could potentially help them have a safer and more enjoyable experience whilst out and about on the beautiful Whitsunday waters. It may allow them more peace of mind and let them enjoy their Whitsundays experience to the fullest."
These are open-door events where all are welcome. Those interested in attending are encouraged to register their interest via coralseaacademy.com