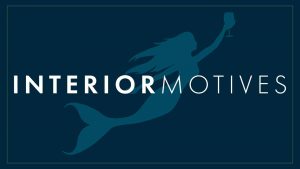 On Tuesday 10 March, 23 super yacht professionals met in Sydney to enjoy warm hospitality, good company and fine cuisine at a networking event dedicated to senior interior crew.
Guests spanning the spectrum of roles from Chief Stewardesses, Pursers, Designers, Marina Managers to Yacht Charter Agents, joined together for the annual 'INTERIOR MOTIVES' Sydney luncheon, a timely event organised by Boat Style Yacht Interiors, Major Yacht Services and Sydney Superyacht Marina.
The inclusive industry-only event was held for the second year at the stylish Banksii Vermouth Bar & Bistro in Barangaroo, with panoramic Harbour views.
Guests were welcomed with espresso martinis, Aperol spritz and white vermouth cocktails, and all (yes, even the chaps) were adorned with sea-inspired garlands and crowns then seated at tables decorated with white orchids, hydrangeas and exquisite blush pink roses.
Guests were spoilt with a menu of Prosciutto, vermouth glazed almonds & nashi pear; Heirloom tomato salad; soft mozzarella, balsamic Orecchiette pasta and green beans & Grana Padano; Roast chicken, iceberg lettuce, sesame mayo & dukkah; Braised lamb shoulder, lentils, black olive sauce;
Broccolini with red wine vinaigrette; and for dessert, the sublime Banksii Signature Trifle.
Sarah Egan, Director of Boat Style Yacht Interiors founded Interior Motives Events in 2019 as an industry-focused networking platform with the aim to "connect interior crew in a meaningful and collaborative way through industry-sponsored networking events".
"Interior Motives hosts the only industry-led networking events exclusively for senior superyacht interior crew in the Southern Hemisphere," said Sarah.
"This year's luncheon united a diverse group of superyachting professionals, in a relaxed forum where each shared their experiences, opinions and contacts. One of the highlights was work shopping some of the region's pressing issues and global trends, particularly in light of the major economic and social factors that are currently impacting all businesses."
Among the guests, Fern Kelly Conklin, Chief Stewardess, MY Infinity Pacific, charter yacht Sydney says the luncheon was a valuable introduction to the local industry.
"Fresh from working in Europe and the Caribbean for the past 15 years, it was wonderful to meet people in the local industry. It gives me access to a new network and insight into the local environment.
"I was heartened to speak with people who have different perspectives, ideas and approaches to certain issues. I'm not from Sydney, so it was nice to meet people who were so warm and welcoming.
"I feel very lucky that we have such a great community in Sydney."
Christoffer Santon, Head of Burgess Yachts Australia, said the event was "a valuable opportunity to meet yachting professionals from various areas of the industry, make new connections and discuss themes from our region and international topics".
"We all tend to travel a lot, so gathering in one place, in a social setting, is a great way to network and hear the opinions of others, which is always of value."
Sarah Egan says INTERIOR MOTIVES is a relevant and popular initiative that highlights the importance of sharing experience and knowledge.
"Now more than ever, the yachting industry should work together to embrace innovation, maintain the highest standards, encourage gender diversity and create genuine pathways for career longevity."
Sponsored by Boat Style Yacht Interiors, Sydney Superyacht Marina and Major Yacht Services, the Sydney "Interior Motives" luncheon has become an annual event and there are plans for subsequent events in other locations throughout Australia and the South Pacific.
Guests were spoilt with gift bags proudly supplied by leading industry product and service companies. Sunbrella's 'Point of Sail' print tote bags were appreciated, a coveted item amongst crew; Pantaenius, a long-time supporter of the global superyacht industry, provided stainless steel water bottles and keep cups; Sydney-based Manly Spirits whet our appetites with their hand-crafted gin; Ocean Media for a copy of the current issue of Ocean Magazine, and our thanks to Quality Marine Clothing, Sydney-based superyacht outfitters with an international presence.
Sponsors: 
Boat Style Yacht Interiors
Sarah Egan, Founder Director, +61(0)417717292
The trusted source for interior and exterior yacht design in Australia, the South Pacific and Asia since 2010, Boat Style delivers the brands superyachts trust and the high-quality service they expect. Boat Style has a strong reputation amongst the global superyacht industry for striking the right balance between form and function by combining fine workmanship with experience and classic design principles to deliver the ultimate experience of luxury to their clients.
Sydney Superyacht Marina
Clemens Overdijk, Marina Manager, +61(0)488777477
Clemens@superyachtmarina.com.au
The Sydney Superyacht Marina offers a complete range of services including a dedicated Marina Concierge.
The Marina Concierge is able to assist and recommend reputable trade and supplier services that have a proven track record for servicing Superyachts, especially the International crews. Upon arrival the concierge will explain and take care of site access and parking arrangements, introductions to crew on other vessels, mail deliveries etc.
A network of suppliers that understand the specific needs of superyachts when it comes to quality and quick delivery, we know where the best restaurants are and how to secure that last-minute reservation. They provide on-shore assistance to Interior Crew with suggestions for the best boutique shopping experiences, entertainment and sporting events in and around Sydney, recommend "must-visit" wineries and wine regions.
Major Yacht Services & Superyacht Crew
Geoff Majer, Founder    +61(0)408420323
Major Yacht Services has been servicing the superyacht industry since 1997.
Over the past 20 years they have supported some of the most luxurious superyachts in the world and the M.Y.S. team have a solid working knowledge of what is required to assist the interior department.