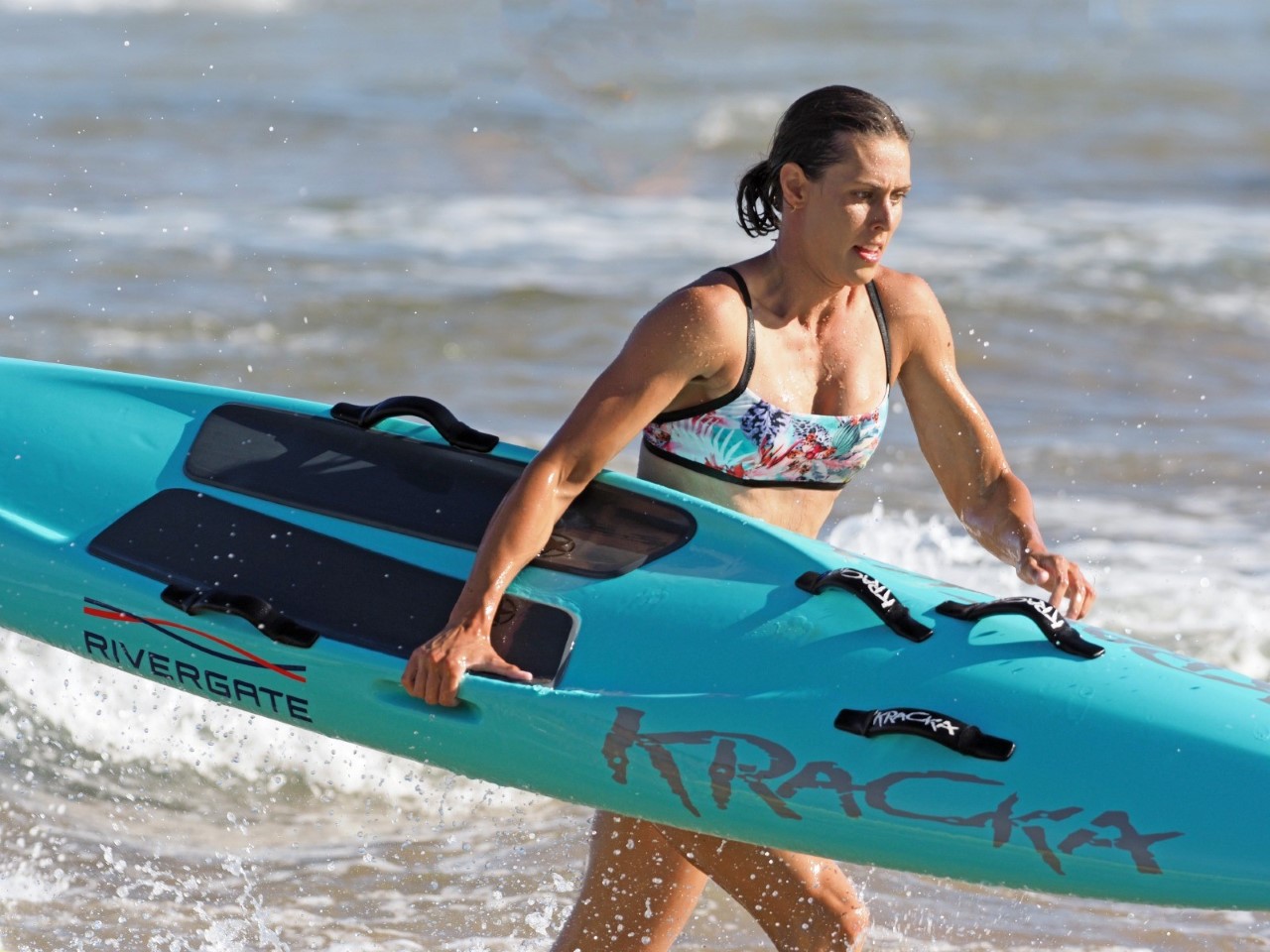 While COVID-19 is on the lips of many Australians for all the wrong reasons, there's one athlete who was able to make the most of the pandemic to achieve her sporting goals.
Madison Spencer – more affectionately known as Maddie – recently qualified as an entrant for the 2021-2022 Nutri-Grain Ironwoman Series while also juggling study and full-time work as an event coordinator for Superyacht Australia, Australian Commercial Marine Group (ACMG) and the Australian International Marine Export Group (AIMEX).
When the pandemic brought all her work-related travel to a halt, Maddie decided to go all in on her Ironwoman goals and is receiving extra support thanks to a Rivergate sponsorship.
"I qualified for the 2016-17 Ironwoman Series but after that, I decided to take a step back from sports and turn my attention to my studies and job," she said.
"After throwing myself into work, which included lots of travel, I lost the travel component of my job due to COVID-19 and wanted something to fill up some of that spare time I gained back."
Considered a relative latecomer to the sport, Maddie's sporting career has always revolved around the ocean.
Despite starting nippers at the ripe age of 5, she grew up concentrating on swimming and water polo, which gave her the necessary stamina and board training required to dive headfirst into the world of Irons. Impressively, she's also completed the Molokai2Oahu World Paddleboard Championships three times, where she is a two-time world champion and record holder.
While still maintaining a big love for team sports, Maddie says "it's nice to focus on solely yourself, your goals and training in an environment with passionate, likeminded people who are willing to lift you up when the going gets tough."
"Surf lifesaving is a funny sport… you can put all the hard work in, but it might not garner the results you want," she said.
"Sometimes you have a year where you put the work in, and the elements go against you.
"You take the highs with the lows… it definitely gives me good resilience for life in general."
Resilience is certainly an essential tool for Maddie, who will be racing alongside several women who have the luxury of training full-time without the additional pressure of work or study.
Upon hearing her inspirational story, Rivergate Marina & Shipyard Director Tom Hill decided to sponsor Maddie to assist with the ongoing costs associated with professional sport.
"Rivergate's sponsorship has allowed me to put the time and money into looking after my body," she said.
"Prior to Rivergate's sponsorship, I avoided going to the physiotherapist which was taking a toll on my performance."
"I have to say a huge thank you to both Tom and the broader Rivergate team for supporting me throughout my Ironwoman journey."
The first three rounds of the Nutri-Grain Ironwoman Series for 2021-2022 will take place at North Bondi from January 14-16, 2022 and rounds four to six are scheduled to take place at Kurrawa on the Gold Coast from February 4-6, 2022. You can watch the series live on the Nine Network.
Maddie would like to thank her employer, Superyacht Australia and AIMEX, and in particular CEO David Good, for the support and flexibility they've offered her during her Ironwoman journey.