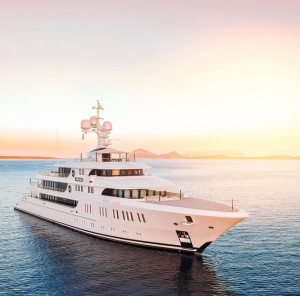 Brisbane, Australia-based Rivergate Shipyard & Marina has formalised its long-time partnership with Benetti, with it being selected as one of the Italian brand's strategic partners in Australia and the Pacific.
"For 12 years Rivergate has provided world-class service to Benetti owners, charter vessels and crew, and their reputation for quality work, innovative solutions and an outstanding work ethic has carried to Europe, the US and throughout Asia," says Andrew Cannon, Rivergate general manager.
"Benetti holds a special place in the evolution of Rivergate," he adds. "We have welcomed dozens of Benetti superyachts, privately-owned and charter vessels, over the past 12 years, including noteworthy custom builds such as MY Sovereign, MY Galaxy and MY Alani II. Over that time, our on-site trades have contributed to many acclaimed refits and new projects which have added to the versatility and longevity of these vessels. It's a privilege to work on Benetti motoryachts."
Peter Mahony, Benetti's Asia general manager, said: "Benetti is proud to partner with Rivergate and we look forward to many years of productive partnership in this burgeoning region."
One project that Rivergate recently worked on was Aurora, delivered by Lürssen in 2017. The 74m (243ft) vessel has claimed a record for being the largest superyacht to date to sail into the centre of Brisbane.
Aurora chose Rivergate for minor works, engine checks, refuelling and provisions.