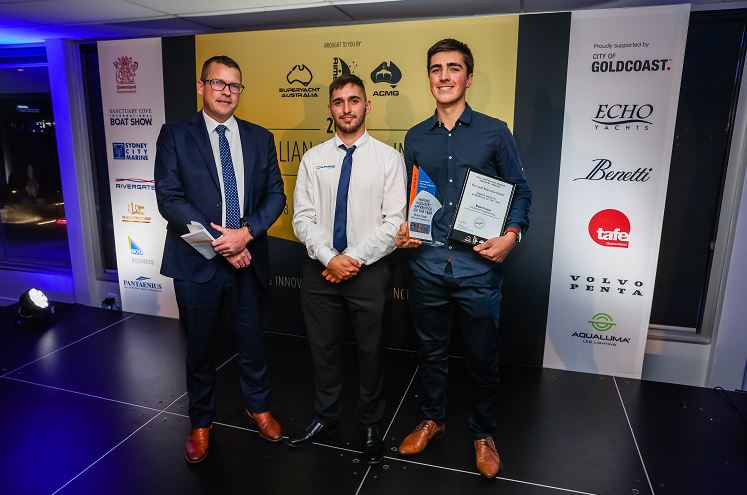 The Australian Marine Industry Awards, organised and hosted by the Australian International Marine Export Group (AIMEX), cover categories for the superyacht, commercial marine and marine export sectors of the industry. The Australian Marine Industry Apprentice of the Year Award is proving extremely important as businesses recruit, train and support their new team members embarking upon a career in the Australian marine industry. 
Each Australian Marine Industry Apprentice of The Year winner receives complimentary return flights and accommodation to Amsterdam to attend METSTRADE 2022 with the Australian industry delegation. METSTRADE is the world's largest trade show for marine equipment, materials and systems. For any young apprentice, this highly sought-after award offers a once-in-a-lifetime opportunity to experience the marine industry internationally and boost their career.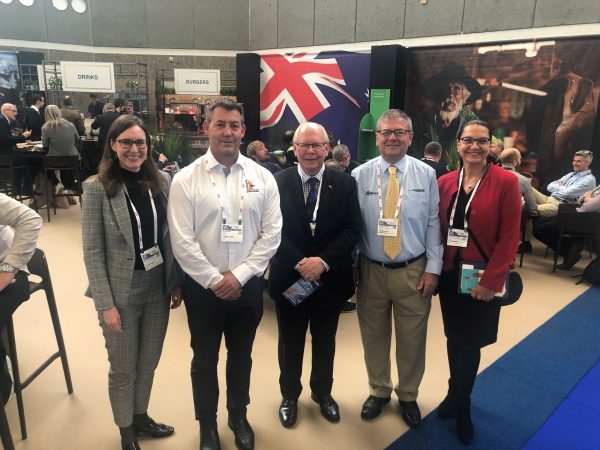 Due to restricted travel over the past two years, the 2022 award winner, Blake Fraser from Onboard Engineering in Sydney, will accompany the 2021 award winner, Robert Smith from Superior Jetties in Queensland. These two young apprentices will be exposed to the global leisure marine industry at METSTRADE 2022 over three days packed with more than 1300 exhibitors across 27 pavilions.
David Good, CEO of AIMEX, said, ''This is a huge opportunity for young, future industry leaders to attend METSTRADE alongside Australia's most successful marine exporters as part of the Australian Pavilion. This experience will encourage them to continue to strive for excellence within the international marine industry and will be an experience they remember for their entire career.''
Robert Smith, winner of the '2021 Marine Industry Apprentice of the Year' award, joined Superior Jetties; one of Australia's most successful marina infrastructure manufacturers, after working in the construction industry. Robert continuously applied himself to learning his trade and was able to fast-track his training and finish his course by mid-2020 during the pandemic. As a result, he is capable of handling entire jobs competently and accurately from start to finish, including interpreting drawings, fabricating and installing on some of Superior Jetties' largest projects. Robert held the position of Boilermaker / Welder at the time of his award win.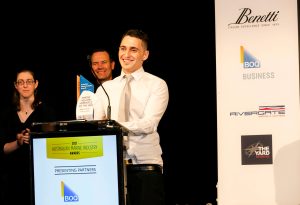 Awarded the '2022 Apprentice of the Year', Blake Fraser is from Onboard Engineering. His first job was as a marina attendant at the Royal Motor Yacht Club Port Hacking. Following his apprenticeship at Onboard Engineering, Blake gained further experience in the marine industry. Currently, Blake works as a casual deckhand on a superyacht and is a third-year Mobile Plant Mechanic.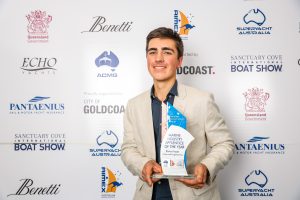 In addition to participating in the world's largest trade show for three days, the apprentices will also have the chance to attend the Young Professionals in Yachting (YPY) Club, which brings together marine industry professionals under 35. It offers both an on and offline environment to facilitate networking amongst young professionals within the industry. 
The apprentices will also have the unique opportunity to visit Moonen Yachts shipyard and witness some of the finest Dutch craftsmanship in stunning explorer-type superyachts that are likely destined for Asia Pacific cruising grounds. They will also be able to dive into other great programs including the 27th International HISWA Symposium, the HISWA Marina Symposium, the NMEA, and The Holland Yachting Group during their three days at METSTRADE 2022.