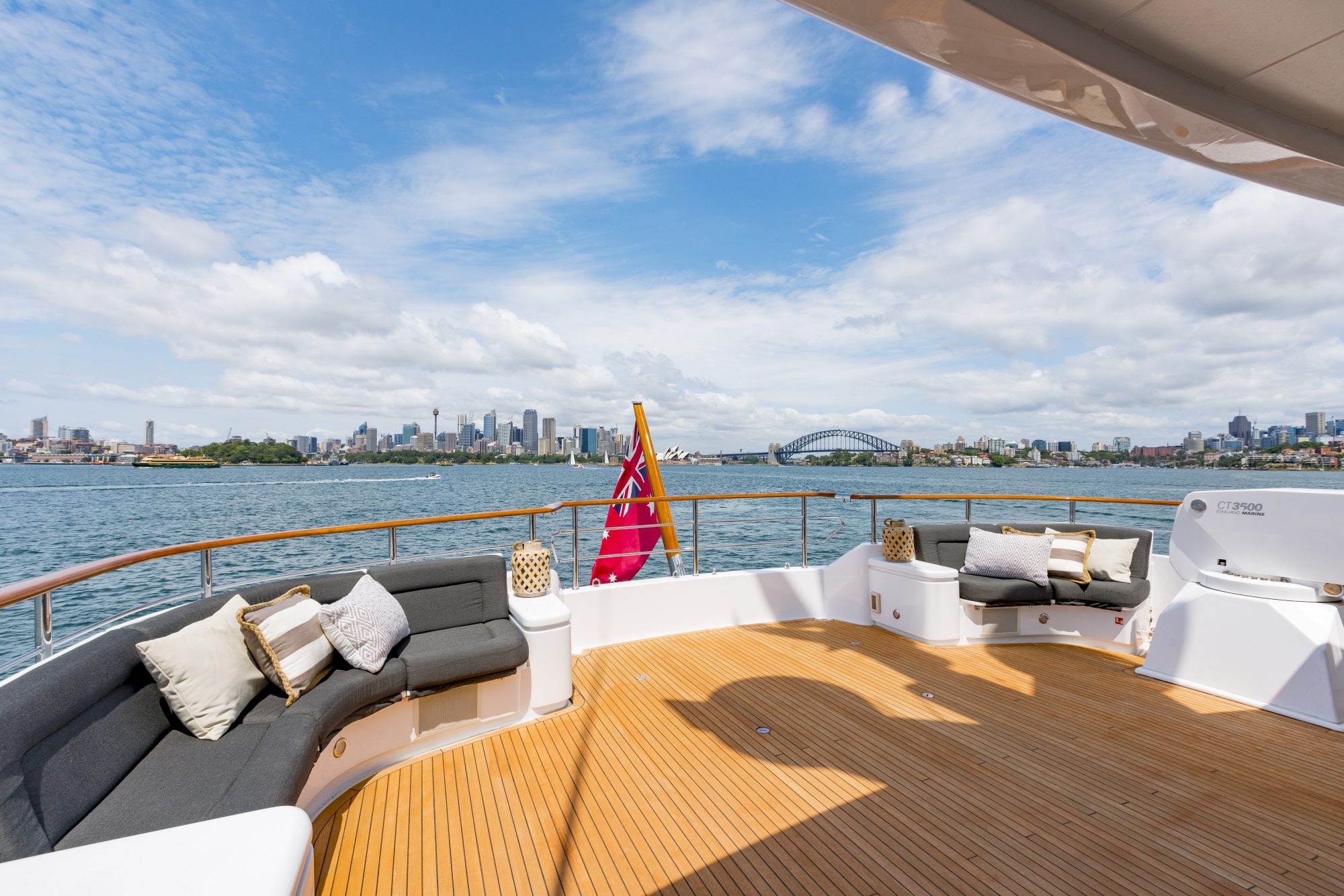 Following the successful passing of the Special Recreational Vessel Act 2019, Superyacht Australia conducted training for vessel agents and charter brokers.
The new legislation allows foreign superyachts to operate commercially in Australia for a period of up to 12 months on a single licence with the ability to apply for subsequent licences should the vessel wish to stay longer.
Instruction was provided by subject matter experts from government departments on the Coastal Trading Licensing System (CTLS), Goods and Services Tax (GST), commercial marine park permits, border and customs requirements. At the completion of the training attendees have been able to register as users on the CTLS and can apply for a temporary licence on behalf of the vessel. Attendees can also apply for Great Barrier Reef Marine Park commercial permits that can be used by numerous vessels when chartering in the marine park. Brokers that attended are now able to register to collect, pay and report on GST for each charter.
David Good, CEO of Superyacht Australia stated "It was vitally important that we conduct this training quickly after the change in law as it is expected many vessels in the Asia Pacific region will take the opportunity to conduct charters in Australia this summer. It is essential to use an Australian based business who knows the requirements, already has a log in to the licensing system, understands the GST implications and holds the permits for operating commercially in the marine parks. It will be a hassle-free experience with only a few days' notice required if vessels use one of these trained service providers".
Australian Organisations Qualified:
Any Boat Charter – https://www.anyboat.com.au/
Australian Superyacht Services – https://www.australiansuperyachts.com.au/
Burgess Australia – https://www.burgessyachts.com/
Carter Marine Agencies – https://www.cartermarine.com/
Fraser Yachts Australia – https://www.fraseryachts.com/
Major Yacht Services – https://majoryachtservices.com.au/
North Australia Yacht Support – https://www.nays.com.au/
Ocean Alliance – https://www.oceanalliance.com/
Rivergate Shipyard and Marina – https://rivergate.com.au/
SEAL Superyachts Australia East Coast www.seal-superyachts.com
Superyacht Logistics Australia – https://www.superyachtlogistics.com/
The Yard Brisbane – http://www.theyardbrisbane.com/
"Australia is now open for superyacht charter and we welcome the worlds fleet to come and experience what we have to offer." continued Good.
Information on chartering in Australia can be found here:
https://www.superyacht-australia.com/entering-australia/chartering-in-australia/