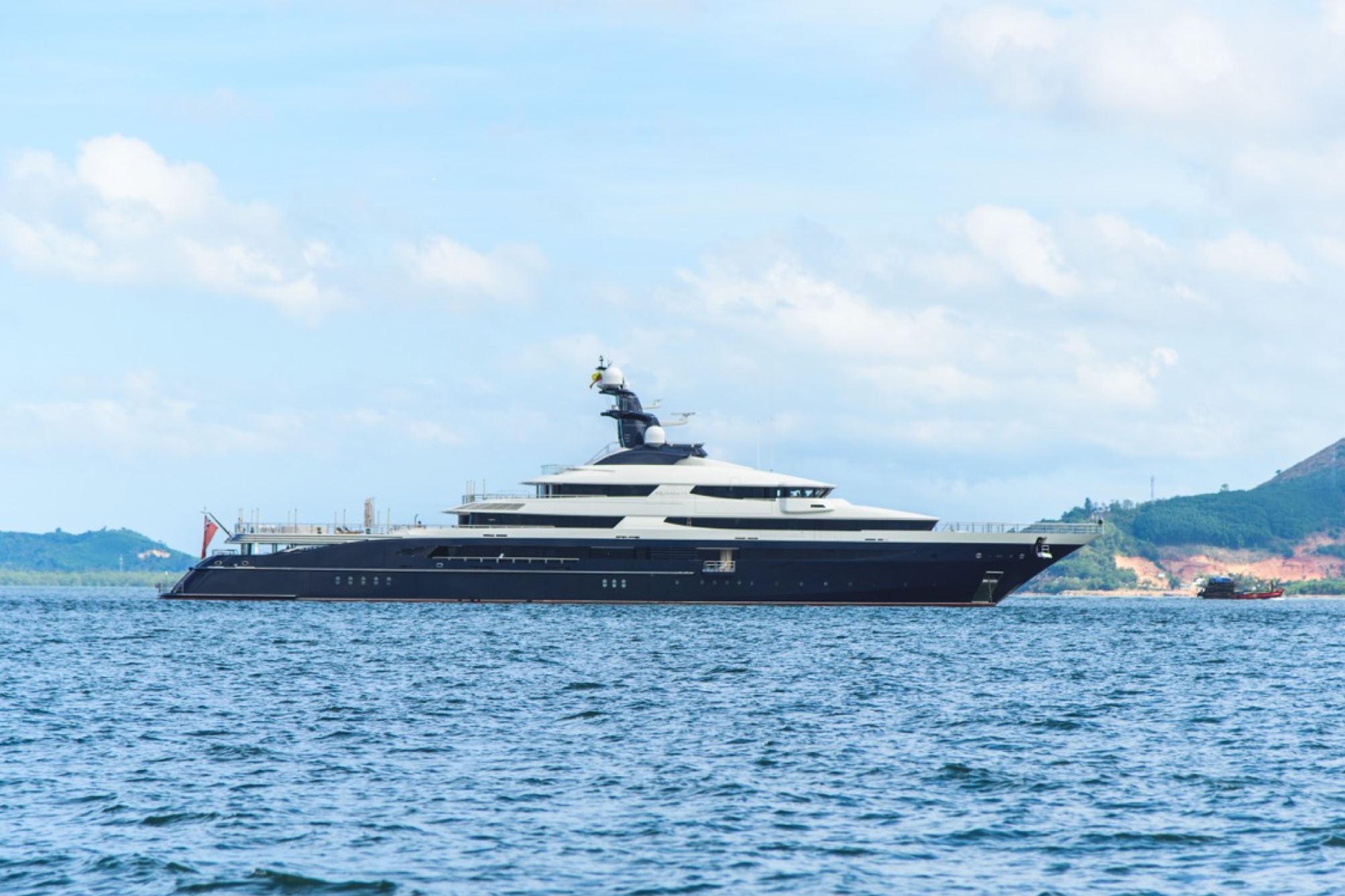 From IBI: David Robinson, Nov 5, 2019
Asia-Pacific yachting moves forward on various fronts
Myanmar opens up more and increases in yachts being transported to the region
The Asia-Pacific yachting market has been increasingly marketing itself in a bid to attract more and more superyachts in the region. With the Olympics in Japan next year and the America's Cup being held in Auckland in March 2021, these promotional initiatives are showing results. Other events are also helping this huge regional market to advance.
One of those other events is the recent announcement that Myanmar is making itself more accessible with easier visa regulations and this will be a bonus for the rising number of superyachts visiting the country and the growing chartering activity in this developing market especially to the Mergui Archipelago located in the Andaman Sea which has some 800 islands, atolls and coral reefs.
Asia Pacific Superyachts (APS), one of the region's leading yacht agency and support companies, reports that as of October 1 advance arrangement is not required for passport holders of Australia, Germany, Italy, Russia, Spain or Switzerland. Visitors from those countries can now enter Myanmar by applying for a $50 visa-on-arrival (VOA) at Yangon, Mandalay, and Nay Pyi Taw international airports. Superyacht agents can also apply for a visa on the visitor's behalf. Visitors from Japan, South Korea, Hong Kong and Macau were granted visa-free entry last year, and Indian and mainland Chinese nationals were granted VOA entry.
"We hope the new regulation will lead to more foreign travellers to Myanmar, to discover the country's unique culture and most of all, the hospitality of its people," said May Myat Mon Win, chairperson of Myanmar Tourism Marketing. The Myanmar government is introducing new regulations to facilitate easier access as another step towards opening up the country to the world.
Gordon Fernandes, heading up Asia Pacific Superyachts Myanmar, reports: "The new regulations will help bring more superyachts to Myanmar. Phuket, with its excellent marinas and vibrant island life, is used by many as a base for the yachting season (November to April) when planning a voyage on to Myanmar."
Departing the Asia Superyacht hub of Phuket, vessels can journey to the entrance of the southern province of Myanmar, the border town of Kawthaung.
"This is also the high season for visiting the Myeik (Mergui) Archipelago in Myanmar with December to March offering the most beautiful and comfortable conditions – warm, sunny weather, steady winds and calm seas," Fernandes added. "There is less wind and higher temperatures in March and April. However, this also makes for clearer waters and best time for diving and snorkelling among the extraordinary hundreds of uninhabited islands."
In another happening, Superyacht Australia, which has been a leading play in promoting Australia and the wider region, says: "Business is looking positive for the superyacht industry in Asia and the South Pacific as yacht transportation from Europe is booming." It reports that the number of yachts being transported from Europe to the Asia Pacific represents a great opportunity for the superyacht industry Down Under to expand as the summer season approaches.
One transport ship sailing has already been fully booked and is on its way. There are two more transportations due out of Rotterdam and Genoa via Phuket, Singapore and onwards to Australia and Auckland. "We are expecting to see these two ships making an appearance in and around Australia and New Zealand between the end of October and mid-November," said David Good, CEO of Superyacht Australia.
Other yachts will be transported on services leaving from Southampton in the UK and La Rochelle in France at the end of September, with their route showing both Phuket and Singapore as destinations. "This is another great sign to see in the industry as more yachts move into the Asia-Pacific region in the lead up to the Tokyo Olympics next year and the Americas Cup in early 2021," added Good.
Sevenstar Yacht Transport with their established offices in Australia, New Zealand, Phuket and Hong Kong is preparing multiple sailings for the America's Cup and is linking the various regions by adding sailings to its existing program. "Overall, we are seeing a lot of activity within the superyacht industry moving toward to the Asia-Pacific and Australia. We are looking forward to the growth of vessels bound for Australia this summer sailing season," declared Chris Jongerius, Sevenstar Yacht Transport in Asia.
Image source: Shutterstock. 
To read original article, visit the IBI website for this story here