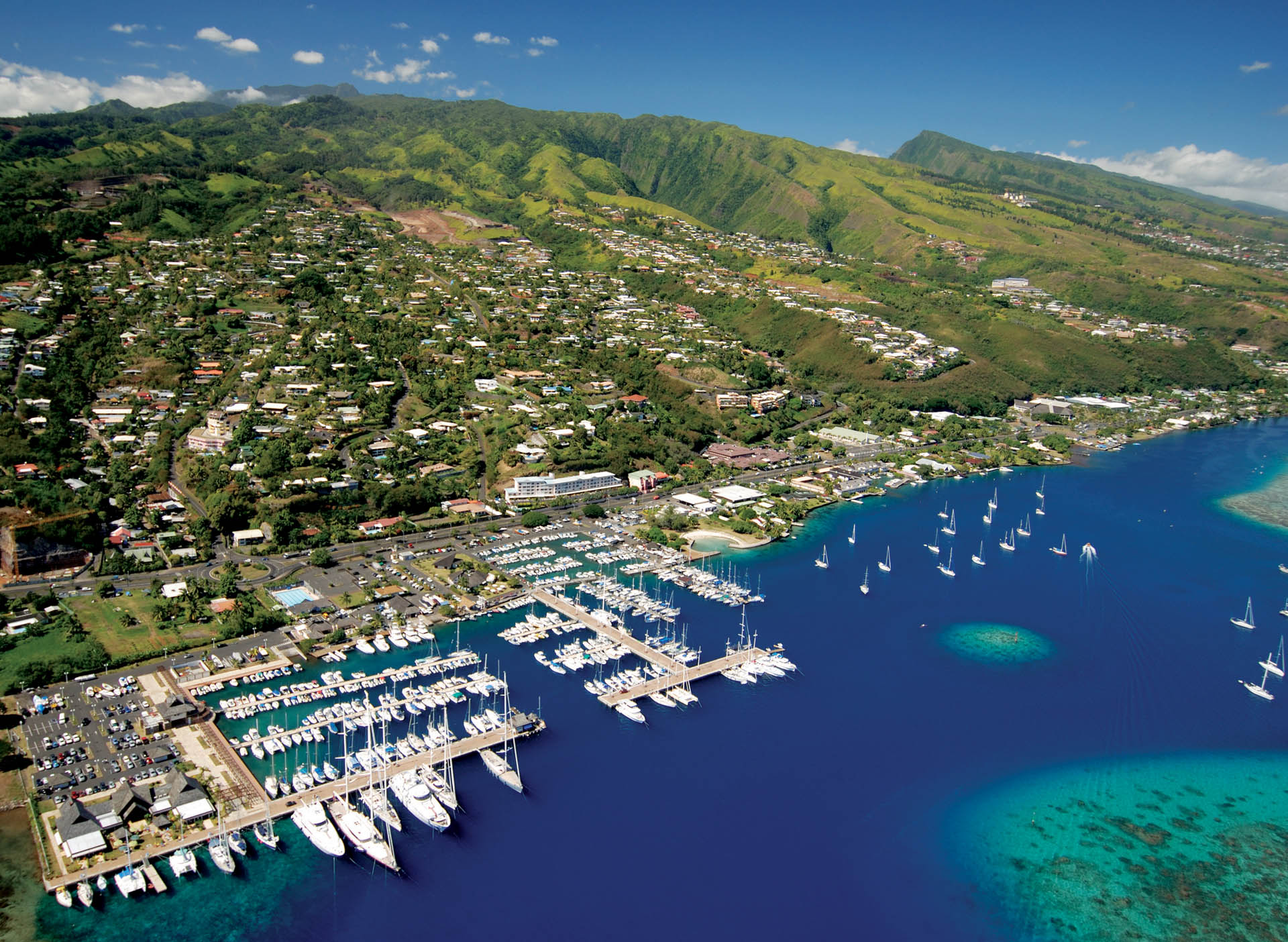 The 7th Annual Australia Tahiti Rendezvous, 21 June at Taina, Papeete has already yielded return for major sponsor, Rivergate Marina & Shipyard.
"We have three yachts booked in for refit projects," said Rivergate Director, Tom Hill. "All of them are first-timers to Rivergate. Then there are two more coming soon for berthing to undertake repair and maintenance work.
"This is the direct result of the Tahiti Rendezvous and the importance of personally nurturing the bonds among Australian superyacht businesses and the international Captains and crew who are visiting French Polynesian waters."
This year, according to AIMEX-Superyacht Australia, there was a 26 percent increase in boats and participants from the previous year's event.
"When you consider Tahiti welcomes around 50 superyachts annually, and we saw half of the annual fleet in a couple of days, it's a very effective exercise," said David Good, CEO of AIMEX, who was attending his fourth Rendezvous.
"Tahiti is perfectly positioned for Australia, as Captains are working out their plans for the next six to 12 months and many of them are approaching their five or 10-year surveys. We are able to convince them to change their itineraries and include the east coast of Australia for their service, repairs and maintenance, and stay in the South Pacific for up to three or four years, in many cases, instead of returning to the US or Europe."
Joanne Drake, Manager, Super Yacht Group Great Barrier Reef said the Tahiti Rendezvous has yielded "two bookings already for Cairns, with more on the way".
"The Tahiti Rendezvous is very valuable for us and converts quickly to bookings, compared to international yacht shows which are more about planting the seed and enticing Captains and owners to consider more adventure-based cruising," she said.
"Another flow-on effect is the word of mouth referrals that Captains and crews pass on once they're back in the Med or Caribbean. We emphasise the diverse itineraries and activities for their owners or charter guests, and show them the reality of the health of the Great Barrier Reef and wonderful diving experiences."
Capitalising on the momentum this year's successful Tahiti Rendezvous, AIMEX-Superyacht Australia has organised an Australian Fiji Rendezvous, Friday 23 August at Port Denarau Marina.
"We have six groups attending so far and anticipate more, given the ease of travel from any capital city to Fiji."
Superyachts at this year's Tahiti Rendezvous included 78.5m Lurssen MY Rocinante, SY Encore, MY Dream, MY Northland, MY Silentworld, Hemisphere and its support vessel, SY Ikaron, SY Adele, MY Miraggio, MY Christo, SY Imagine, SY Ningaloo and the 65m three-masted schooner SY Adix, once owned by Alan Bond who named her after one of his beer brands, XXXX.
Networking and social opportunities were just as important as formal briefings to convey the diversity and calibre of the Australian refit and service offering.
Rivergate was proud to sponsor the VIP Captains' Lunch and feedback was unanimously positive. Many of the Captains expressed how impressed they were with the evolution of the Australian industry over the past decade. One American skipper stated that Australian superyacht facilities and their onsite trades are world leaders when it comes to innovation, quality workmanship and a willingness to work around the clock to get a job done to deadline.
"The Rivergate Marina and Shipyard VIP Captains' Lunch was a fantastic opportunity for everyone to speak to Captains and crew about their future cruising plans to Australia," said Steve Fisher, Rivergate's Director of International Business.
"This event is an excellent opportunity for members of the Australian Superyacht Industry to build and strengthen relationships with Tahitian colleagues, Tahiti Tourism and Tahiti agents, while connecting with Captains that are in Tahiti.
"There's always stimulating conversation and it's great to catch up with colleagues we may not have seen for many years. But the focus is to highlight the many benefits to owners and crew of bringing their vessels to Australia – the world-class facilities, skilled trades and reliable workforce.
"In Brisbane, there's the climate, capital city location with plenty for crew to do when they're off duty and as all the Captains and crew acknowledged, a real 'can do' attitude to every task."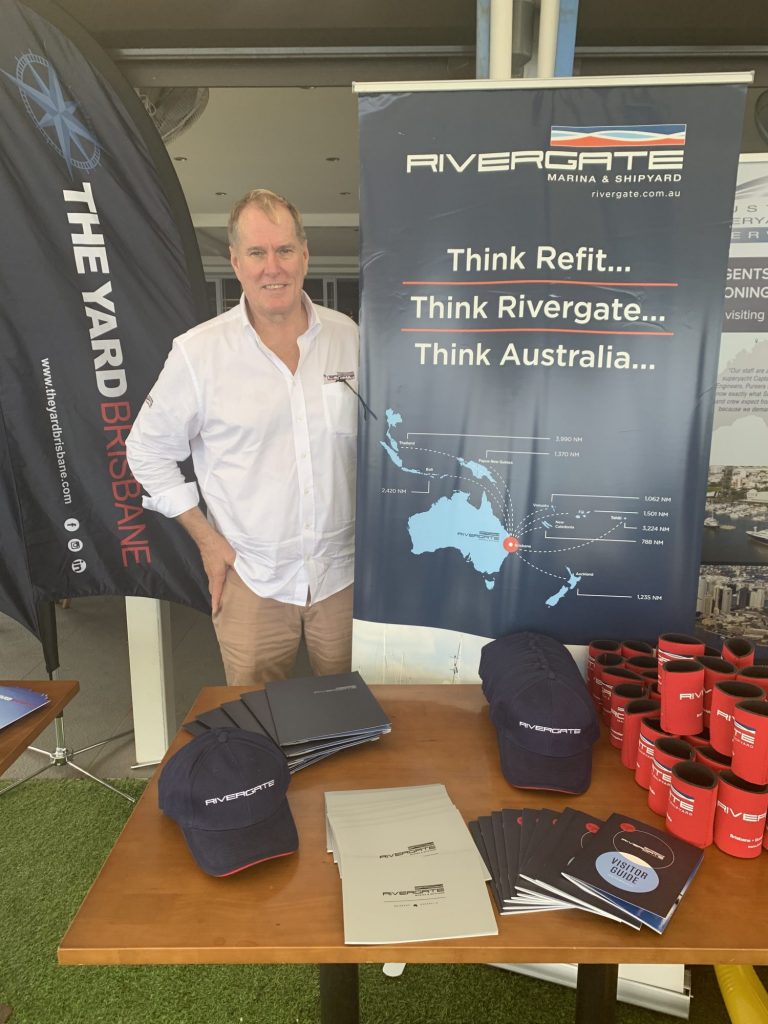 Aussie larrikin humour and gourmet tendencies were on display in this year's BBQ Cooking Competition, sponsored by the Superyacht Group Great Barrier Reef. 10 crews were tasked with creating delectable menus from an array of Australian ingredients and steaks, plus a secret Tahitian Ingredient, chosen out of a bag by each chef.
The judging panel comprised Joanne Drake, Carrie Carter, Pat McLoughlin and David Good who savoured morsels from each to award points for flavour, presentation and creativity.
Despite a valiant effort by defending champions MY Silentworld, newcomers SY Imagine took out top spot. Chef Matteo's culinary prowess was on full show with frozen mango cocktails and a mouth-watering Tim Tam dessert, followed closely in second place by Chef Rory of SY Adix, then Chef Michael from SY Hemisphere.
The 8th Tahiti Rendezvous is scheduled for Friday 19 June 2020.
More information at www.rivergate.com.au