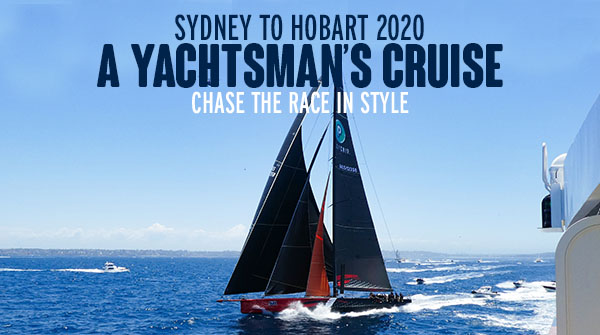 Quality Marine Clothing, in partnership with Coral Expeditions, would like to offer you an exclusive chance to 'chase the race in style'.
Join our yacht like small ship Coral Discoverer and experience the nautical tradition that is the Sydney to Hobart yacht race in true style. Embarking from Broken Bay on Boxing Day you will travel with an intimate community of less than 50 guests and enjoy race insights and expert commentary from our special guest host Sue Crafer.
Get up close to the action as we position ourselves outside Sydney heads for the fleet departure spectacle and then follow the yachts as they head southwards and across the Bass Strait. Once across the Strait enjoy the scenic rugged Tasmanian coast with the opportunity to join our expedition team on various guided shore excursions to Tasmania's coastal wilderness and National Parks. Scheduled to arrive in Hobart on New Year's Eve, it's time to enjoy the buzz of the race and New Year's Eve celebrations around Constellation Dock.
To submit a booking request for your selected Coral Expeditions voyage, please complete the booking enquiry form. The Reservations team will contact you directly within 48 hours of submitting this form.
For more information, please visit coralexpeditions.com/au/destinations/tasmania/6-night-sydney-hobart