56 Pirrama Road
Pyrmont, NSW 2009
Contact Nairn Johnston
+61 431 700 070
+61 418 660 695
Fax +61 418 660 695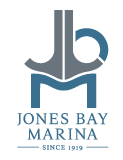 "A Heritage location in the heart of the city"
Jones Bay Marina boasts one of the most stunning locations in arguable the world's most stunning waterfront city. Situated just minutes from the central business district of Sydney, Jones Bay Marina sits comfortably next to the creative vibe of Pyrmont Villge and excitement of Star Casino and Darling Harbour shopping precinct. 
Jones Bay Marina is a privately owned commercial marina catering to a range of maritime clientele from premium brokerage houses, commercial charter vessels to local and international superyachts.
Located just beyond the world-recognised Sydney Harbour bridge, no other landing offers the same level of city proximity and sheltered private surroundings. Safe and secure berthing for vessels up to 250ft.