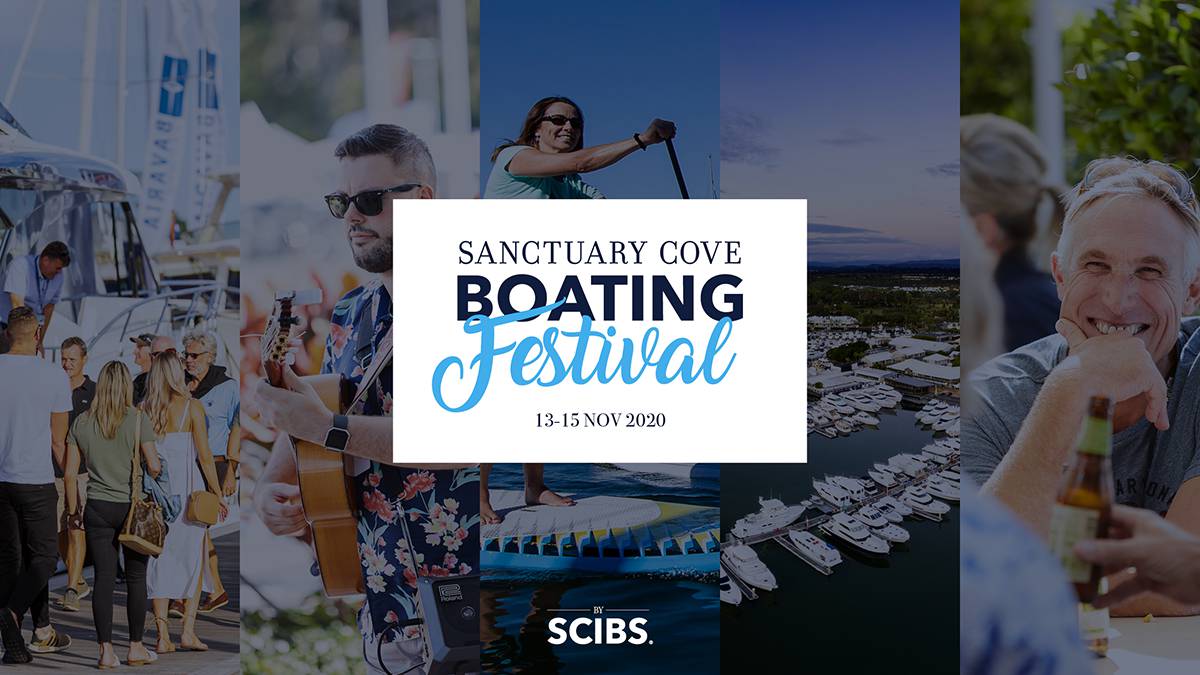 The Sanctuary Cove Boating Festival will be a revised format, different to that of a traditional SCIBS. Exhibitor displays will be offered across both land and water over a reduced site layout.
The three-day event will be free to the public, with visitor registration and access details to be released closer to the event date, as we work closely with health officials to ensure the event complies with COVID Safe practices.
If you have any questions please feel free to reach out to Sales & Partnerships Manager Dominic O'Brien at dobrien@mulpha.com.au or call the office on +61 7 5577 6011.
---
Exhibitor Registrations are now open for the Sanctuary Cove Boating Festival, presented by SCIBS.
The Boating Festival is scheduled to take place at the vibrant Marine Village from November 13 to 15 and aims to whet the appetite of marine enthusiasts in the wake of SCIBS 2020 being postponed.
We invite you to review our Exhibitor Kit, which outlines the display options available and general information about the event.